Pin It
Hi lovelies,
I am back with snowflakes. The first time I did snowflakes was for my favourite song theme. This time, it is for Day 7 of Pink & Polished and Overpolished's Christmas challenge themed 'snowflakes'.
I love the base which is Deborah Milano sense tech no 10. It is a beautiful shimmery blue, and unlike matte polishes, it does not dry too fast or leave streaks. It perfectly offset the white stamping.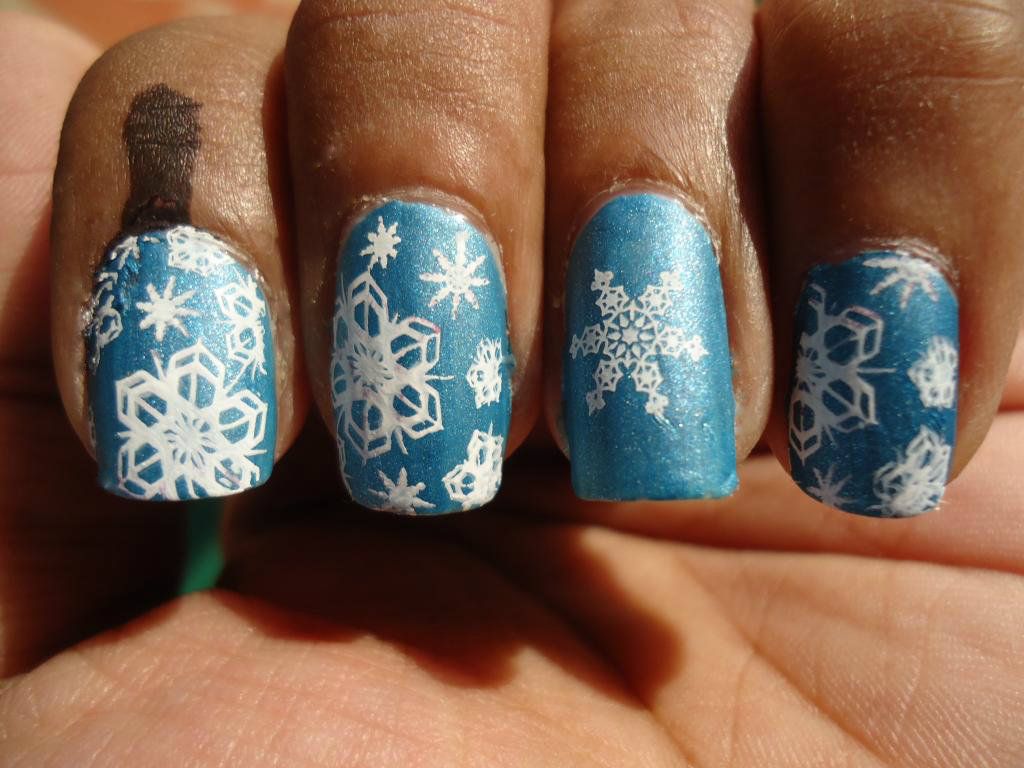 I love the single snowflake on my accent nail. It is so detailed!
Despite the dinged pointer, I love this manicure. What about you guys? Don't forget to leave me a comment. And please do check out the other Christmas challenges I could upload only now due to my whacky Net connection.
Polishes used:
Deborah Milano Sense Tech 10 (shimmering blue matte base)
For stamping:
Konad white (snowflakes)
Plates: Bundlemonster 323 (full snowflake design), Bundlemonster 14 (solitary snowflake)
Pin It