Pin It
Hi lovelies,
I am loving the Christmas challenges. How about you? I will leave you with a short post here because I have to meet three other challenges today. These are my penguin nails for Day 2 of the Plump and Polished Challenge.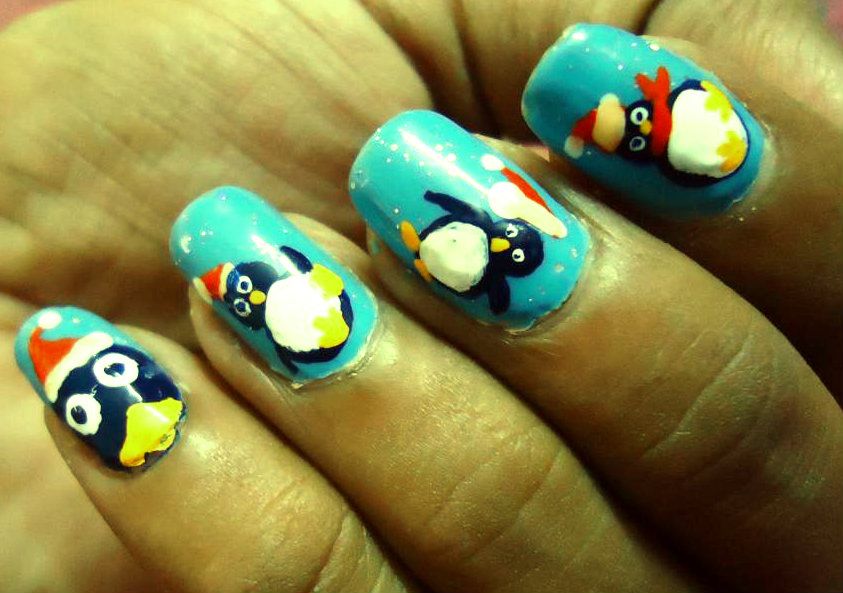 Though I did them yesterday, I had no time to post it till now. Better than never! The challenges are pushing me to try new styles I hadn't used before. This is the first time I used acrylic paint on my nails. I had no idea they were so easy to work with!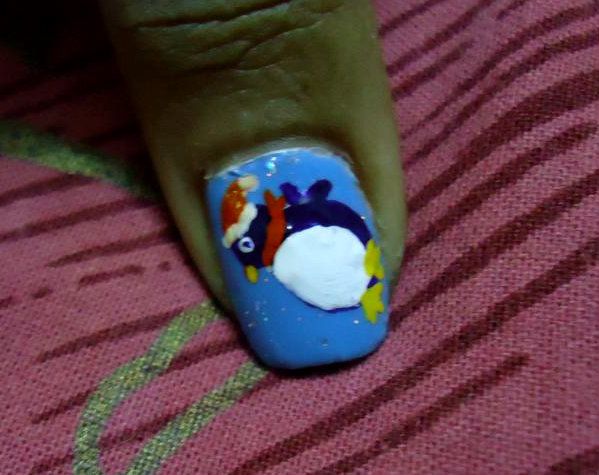 This was the penguin on the thumb. I found these Santa penguins on a Youtube tutorial by Pretty Nails. Aren't they cute and goofy?
That was the final shot. Did you like them? Don't forget to leave a comment!
Polishes used:
Colorbar Exclusive 14 (blue creme)
Wet N Wild Wild Shine Kaleidoscope (micro holographic glitter)
Acrylic paints: Dark blue, red, yellow and white
Pin It