Pin It
Hi lovelies,
When I saw this challenge at Plump & Polished, and also at the one jointly hosted by Overpolished and

Pink & Polished,

I was stumped. Would you believe I hadn't watched a Christmas movie?!! I couldn't believe it myself. So I researched on some holiday movies, did my nails and then got down to watch the movie. Kinda kooky, but guess what I ended up watching?
Yup. It's the 2003-starrer Elf! Starring comedy star Will Ferrell and the lovely Zooey Deschanel.
The story is about a baby boy who is brought up as one of Santa's elves. And when he learns of his true identity (that he is a human), he goes to New York to meet his biological father. In the process he spreads Christmas cheer all around.
I really, really enjoyed watching the movie. I love comedies.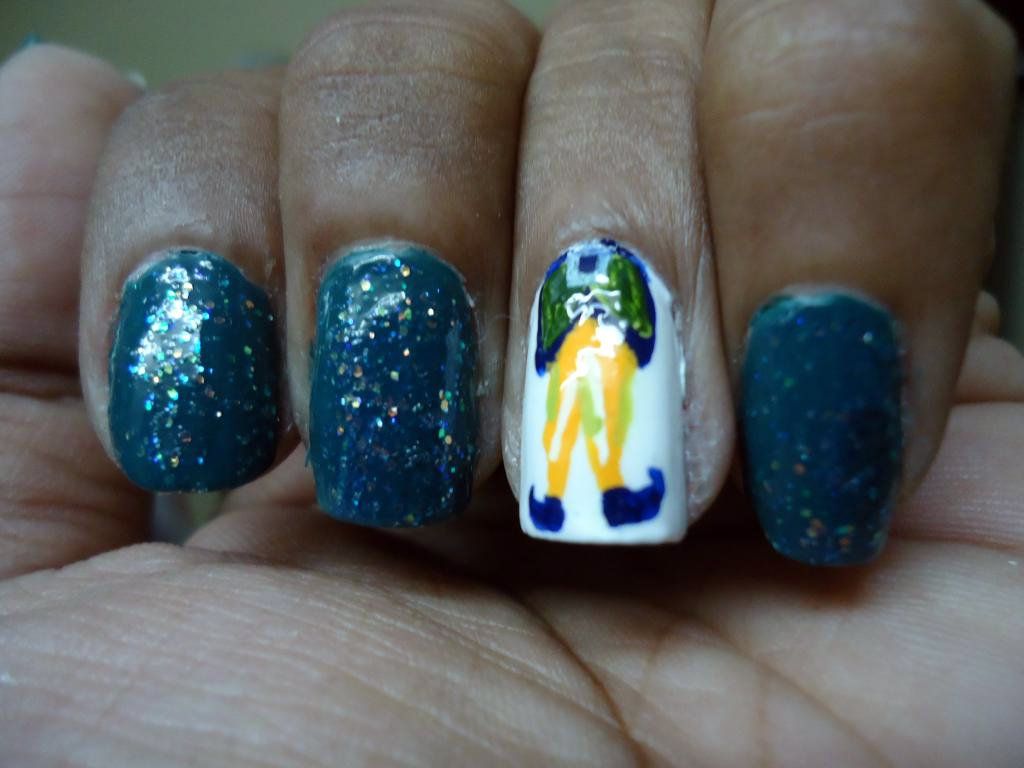 Coming back to the nails, I feel I should have made the legs thinner and longer, like a drain pipe. Better luck to me next time! So, which is your favourite movie? Have you watched Elf? It is good for a great laugh. Don't forget to comment on my manicure :)

LA Girls Matte Alpine Green (base)
NYX Blue glitter (layer of iridescent glitter)
OPI Alpine Snow (ascent nail base)
Acrylic colours in white, yellow, light green, dark green and blue.
Pin It