Pin It
Pink & Polished and Overpolished threw snowmen up as a Christmas challenge.
I had planned on doing some other design for my nails. After seeing how this turned out, I am kicking myself for not following through with my original idea. Time dictated that I stamp instead of paint and the end result proved to be disastrous as you can see here. But since I did not have time to redo it, here's my sorry excuse of a manicure :(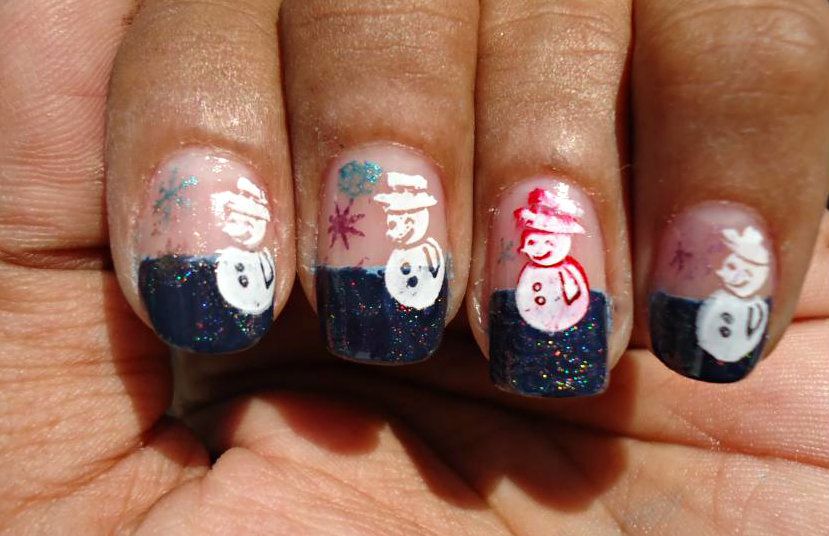 Nothing really worked out for me. The snowflakes would 'flake' off and the red/white snowman I had planned on the accent nail just could not take the heat. It melted :P
And that is the last photograph of the torturous manicure that I have forced you to look at. Good or bad, don't forget to leave me a comment. I love to read all your inputs.
Polishes used:
Deborah Milano Sense Tech Mat Oil Blue (Half-mani base)
Jade
Psicodelica (silver holographic at the tips)
Stamping polishes:
Revlon Grape, Earthquake, Orchid Chrome for snowflakes
Stamping Plates:
Snowman: Bundlemonster 318
Snowflakes:
Bundlemonster 14, Bundlemonster 323, OB 19
Pin It