Pin It
Hi lovelies,
You must be wondering at the sudden spurt of activity on my blog. Well, I have decided to get my act together for my favourite festival: Christmas. This is one is for the theme Christmas tree.
I decided to keep these nails sparkly because I live in the state of Gujarat in India, where it is sunny the whole year through. Pine trees are out. We have to do with artificial trees. I used to decorate a tree, made of shiny paper, till someone managed to get me an artificial tree from the US. So, this is in rememberance of my sparkly X'mas tree.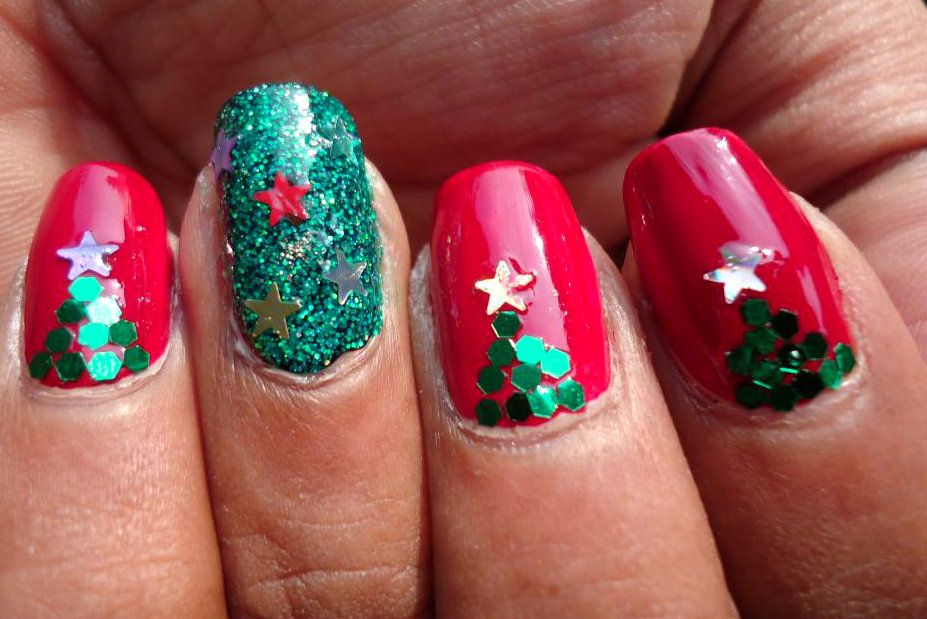 Here's an upside-down shot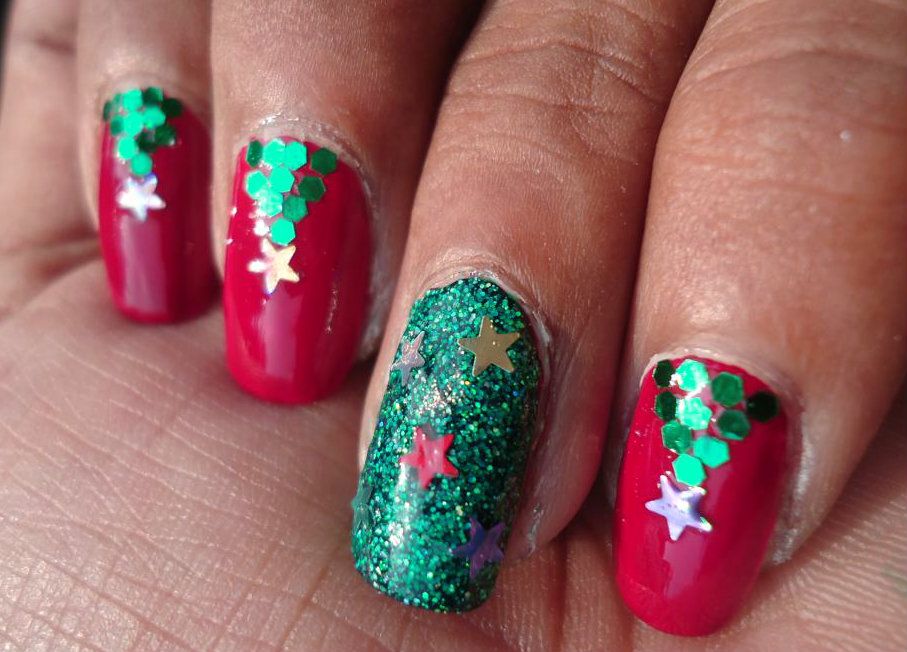 I really love how this one turned out. What do you think? Do leave a comment. I would love to read your views.
Colours used:
Colorbar Exclusive 48 (red creme)
Color Club Holiday Splendor (green glitter on accent nail)
Bornpretty loose green glitter
Kleancolor Blind Date (The star accents)
Pin It