Pin It
Hello fellow lacqueraders,
When Crumpet's Nail Tarts put up Festival of Lights as a theme, I was slightly confused because in India, Diwali is the Festival of Lights. But I guess in Christian countries, that would be Christmas. I combined it with
Plump and Polished's theme 'My Favourite Carol/Song'and
Polished Art's theme 'Deck the halls' because in my house, the lights decorate my hall. Only a star adorns the outside.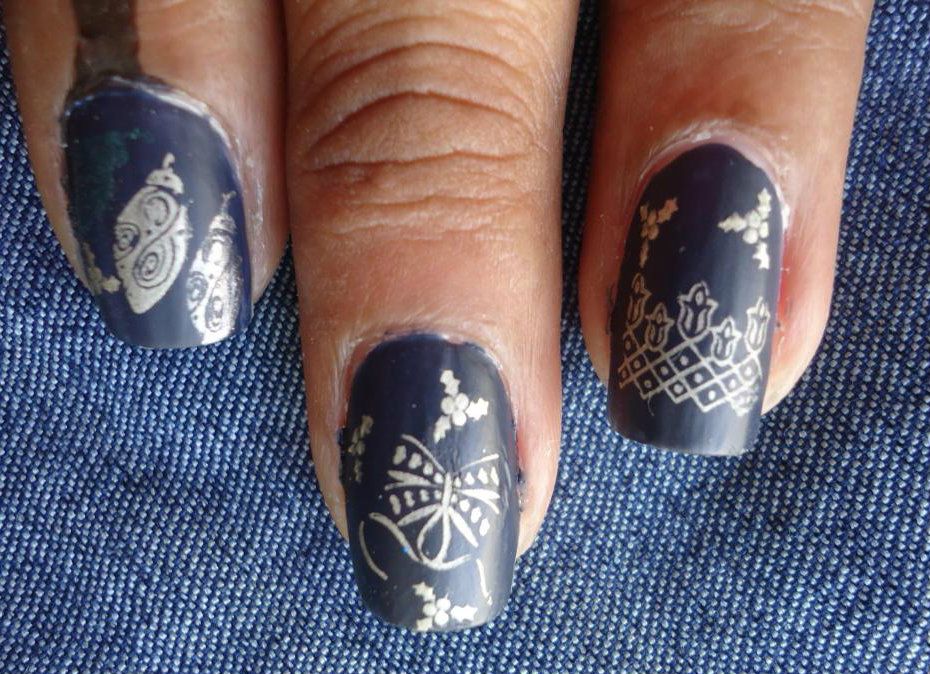 For my ring finger, I found a konad stamp that I thought looked quite like candle holders. And the pointer is decorated with ornamental bulbs.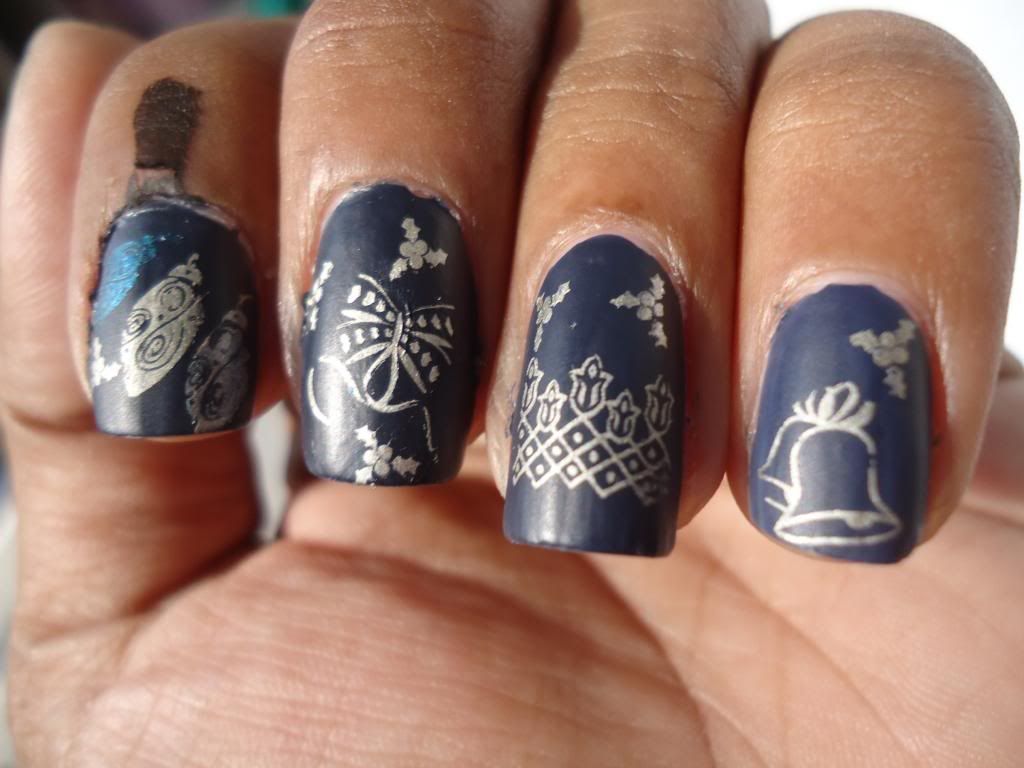 I used a silver, metallic green and metallic pink for the three bulbs on my pointer. I now realise I should have used some other colour instead of pink, which looks just silver in the pictures. My hall is also decorated with silver bells and beautiful bows. Even though we do not get holly in my part of the country, I just could not avoid using it on my nails :)
Liked my manicure? Do leave a comment below and do not forget to check out my other nail art.
Polishes used:
Deborah Milano Sense Tech no 3 (matte dark blue)
For stamping:
Revlon Gilded Chrome
Plates: Konad M74 (candles), Bundle monster 318 (ornamental lights), Red Angel 121 (bow), Konad M12 (bells and holly)