Pin It
Hi girls,
Matte polishes are the rage. And despite having a matte top coat, I could not resist buying a couple of matte polishes. The first one I tried, and loved, was Deborah Milano Sense Tech no 4. I cannot figure out why companies do not take out the time to name a product instead of numbering them?
While it seems a fresh mint green in the bottle, it is actually dusty not bright. Its finish is more satiny than just a flat matte, which makes it a pleasure to wear.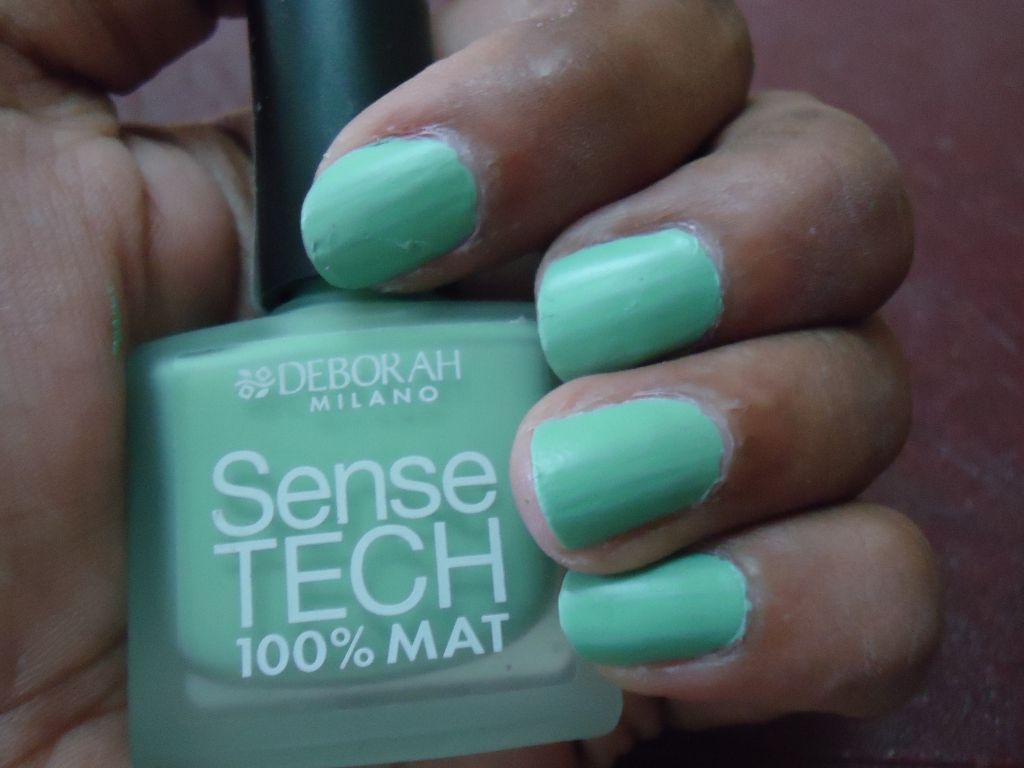 The instructions on the bottle specified that it is to be used without base coat, top coat or fast dryer. But I had applied Orly Bonder before I read it. This could be one reason why the first coat dragged. Then again, b
eing a matte polish, it has to be applied fast or it will dry up even as you are painting your fingers (Thankfully, it still does not dry as fast as Zoya). If applied carefully, this could be a one-coater.
I was not fast enough so I
had to make it two coats.
The colour is very pretty even on dusky skin.
I love the bottle shape, flat and square, which helps in easy storage. The wear time is excellent, too. I wore it for five days without chipping. I did not use topcoat because I love the matte effect.
Product: No 4,
Sense Tech 100% MAT
Brand: Deborah Milano
Colour: Dusty Mint
Finish: Matte
Qty: 8.5 ml
Price: Rs 250 (It can now be got for Rs 238 at Urbantouch.com). It is also available at other online stores.
This is my first swatch/review. If you liked it, and even if you didn't, do leave a comment below.
Pin It