Pin It
Hi lovelies,
For this prompt, I did something that was more wintery than Christmassy.
The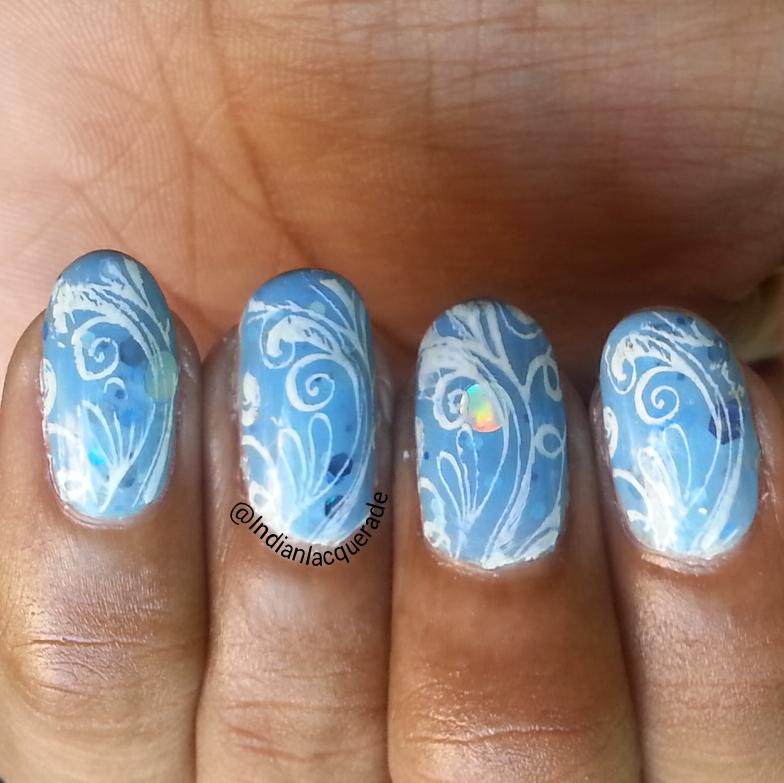 The base is Polish Me Silly Caribbean Dreams, is a light blue to darker blue thermal polish with smaller blue and silver holo glitters. I stamped on it with MoYou London Princess Plate Collection 13 XL. Doesn't it look like icy winds blowing on a desolate landscape?
The colour shift in this thermal was very subtle. But I quite liked the mix as it is. And, it wears strong too. I took this photograph on the fifth day of wearing it. Says a lot, huh?
Did you like this manicure? Don't forget to leave a comment below. Thanks :)
Pin It