Pin It
Hi,
Day 6 theme for 31 Day Challenge is violet. I have to make a clarification here, I posted another manicure on Instagram. I used Color Club Sugarplum Fairy in the photo on IG. You'll realise why soon.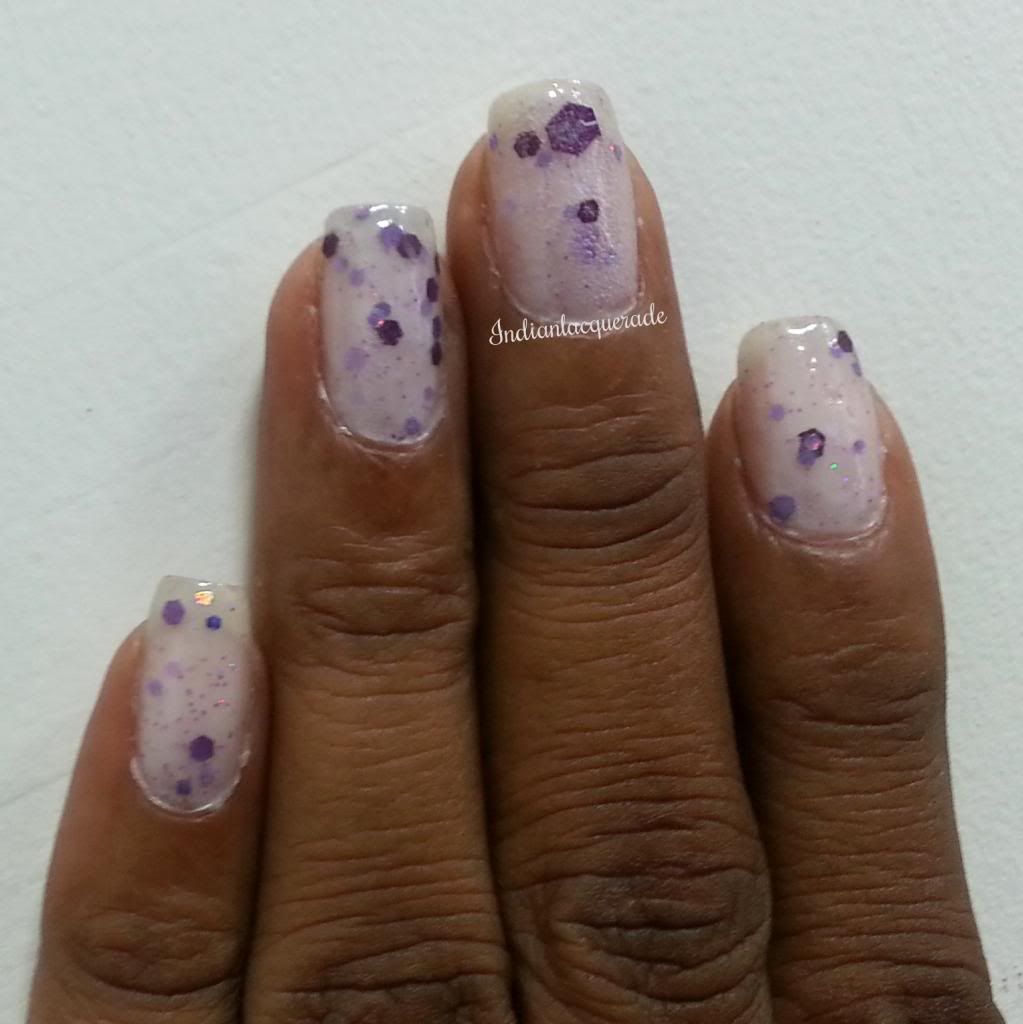 This is Chirality Polish Raisin Gein from her Cereal Killer collection. It is a milky white base full of various sizes and shades of violet and purple matte/shiny/holo glitter and microglitter. I not only committed the foolishness of trying it on its own without a solid base, I also used my OPI Rapidcoat to dry the polish. And it bubbled like crazy as you can spot on my middle finger.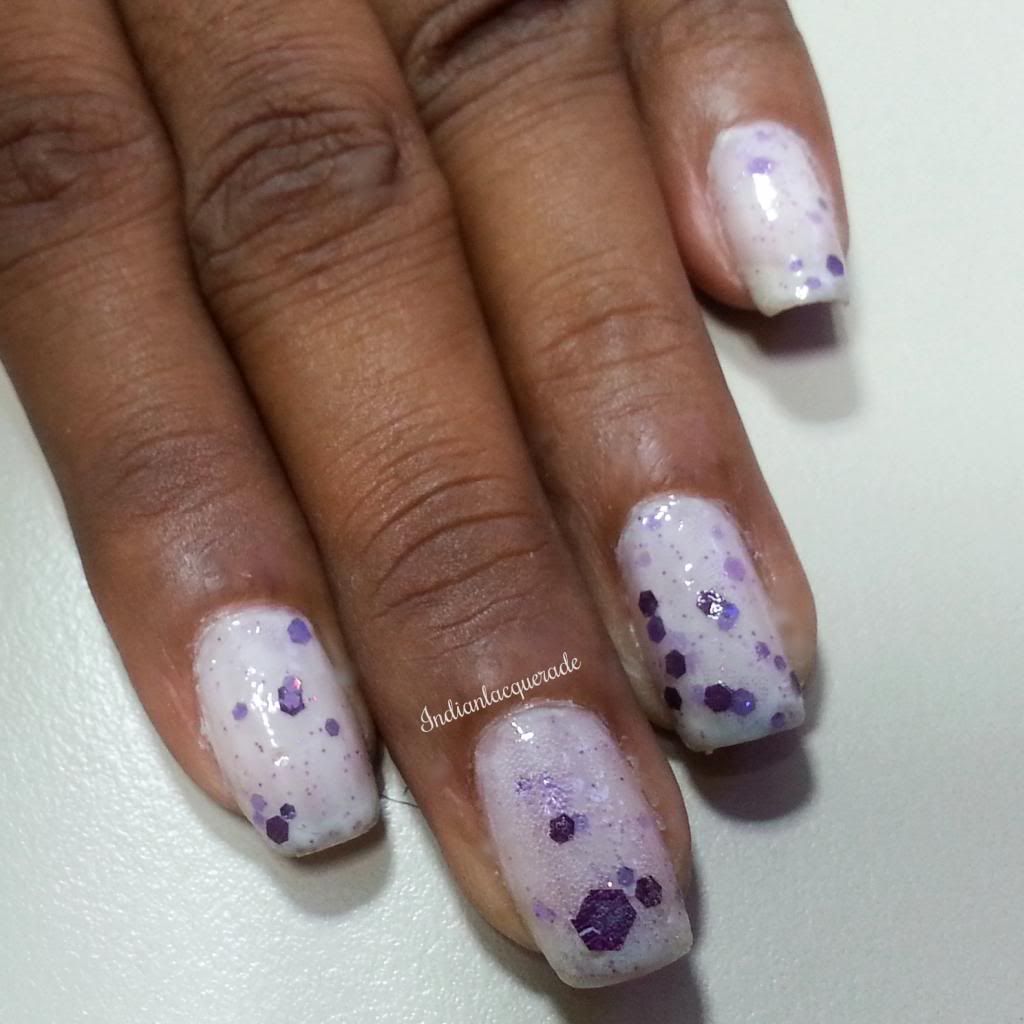 I am definitely going to redo this polish so you can see how beautiful it is! Love the large matte glitters and the holo glitters that twinkle, oh so delicately.
My goof apart, did you like this polish? And my take on the challenge?
Polish: Raisin Gein by Chirality Polish
P.S. Don't forget to connect with me on Instagram.
Catch me at http://instagram.com/indianlacquerade#
Pin It