Pin It
Hi lovelies,
The second day of the 31 day challenge by Chalkboard Nails was themed orange. I had posted my manicure on Instagram and since I haven't been able to get my internet up and working, I got delayed in posting this on my blog.
Currently, the only way out is the use the instagram picture to sort out my troubles.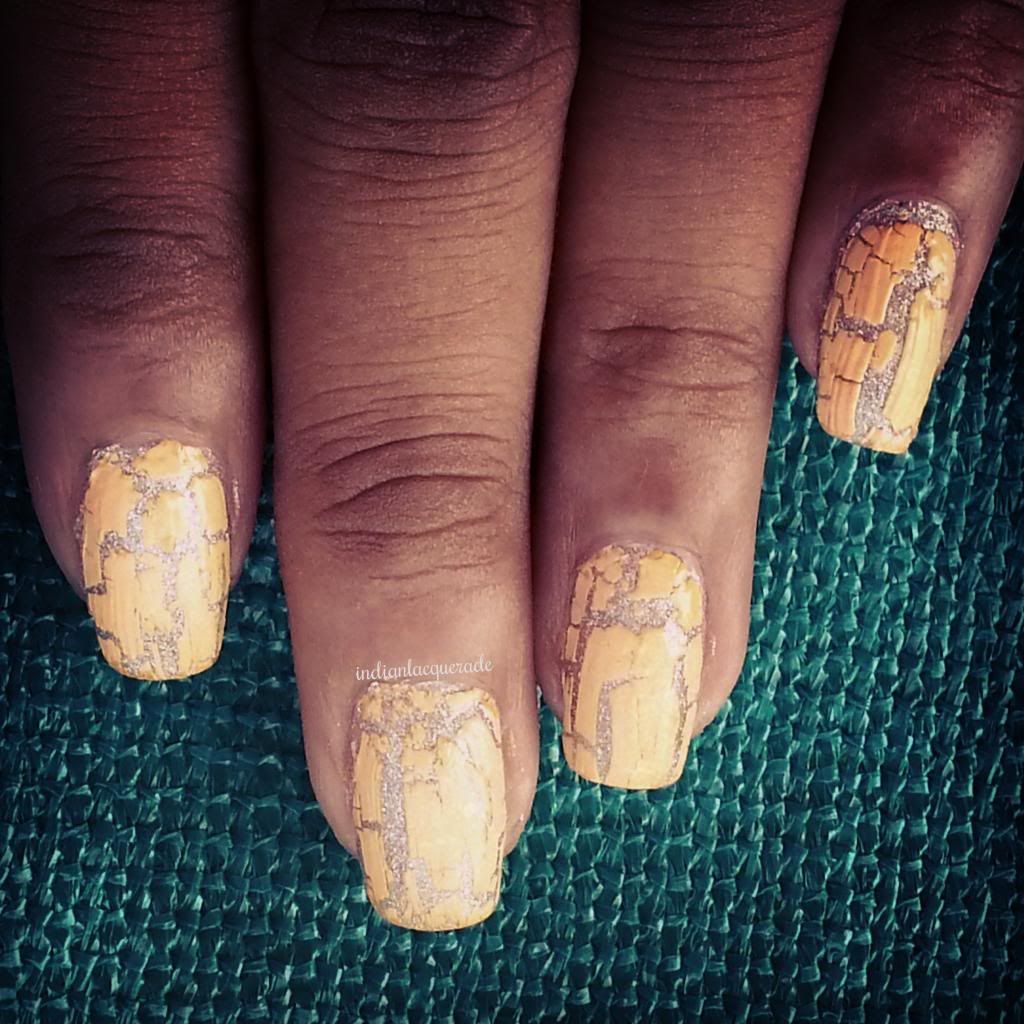 The base is Milani HD, a scattered silver holographic polish, over which I brushed on an orange crackle polish. I spotted a bunch of crackle polishes and brought quite a few colours. However, the first coat made me realise that it wasn't a look I loved. So, everything went to storage. Thankfully, the orange saved the day. It is actually a neony orange. However, I did not layer it over white so it did not 'pop' much. Which suited me just fine.
What do you think about it?
Polishes used:

Base: Milani HD
Crackle: VOV neon orange
P.S. Don't forget to connect with me on Instagram.
Catch me at http://instagram.com/indianlacquerade#
Pin It