Pin It
Hi lovelies,
The tenth day of my 31 Day Challenge threw up the theme of Gradients. I thought of sponging one, the most common way of getting gradient nails. Till, it struck me that I could use something really beautiful for this nail art.
So, this is what I came up with.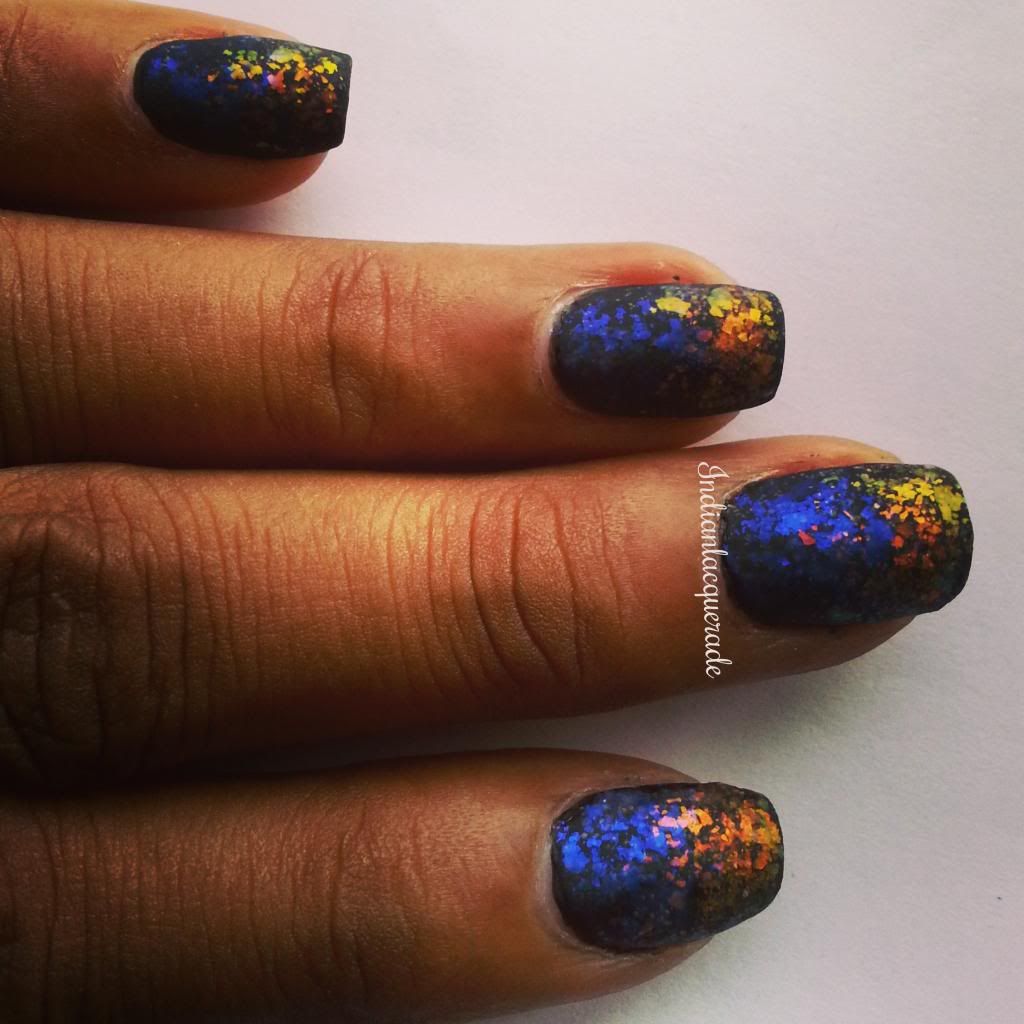 This is

Inglot 204 (blue flakie near cuticle) and NYX Peach Ave (golden flakies near the tips) layered

over a coat of Colorbar Exclusive 76, a basic black. I just dabbed them on to create the gradient effect.
This is the mattified look. Doesn't it look gorgeous?
If you follow my blog regularly, you will be well acquainted with my internet woes. So I continue to use my Instagram picture to keep the posts short.
Liked this manicure? If you did, please leave a comment below. I would like to read your thoughts :)
Colours used:
Colorbar Exclusive 76 (black creme)
Inglot 204 (blue flakies)
NYX Peach Ave (Golden flakies)
P.S.

Don't forget to connect with me.
Instagram: http://instagram.com/indianlacquerade#
Bloglovin: Click here
Google+ Circle: Click here
Twitter: Click here
Facebook: Click here
Pin It