Pin It
Hi!
The theme for the 31 Day Challenge thrown by Chalkboard Nails is green. For this, I decided to go matte. There is texture and there is glitter, too.
Check this out: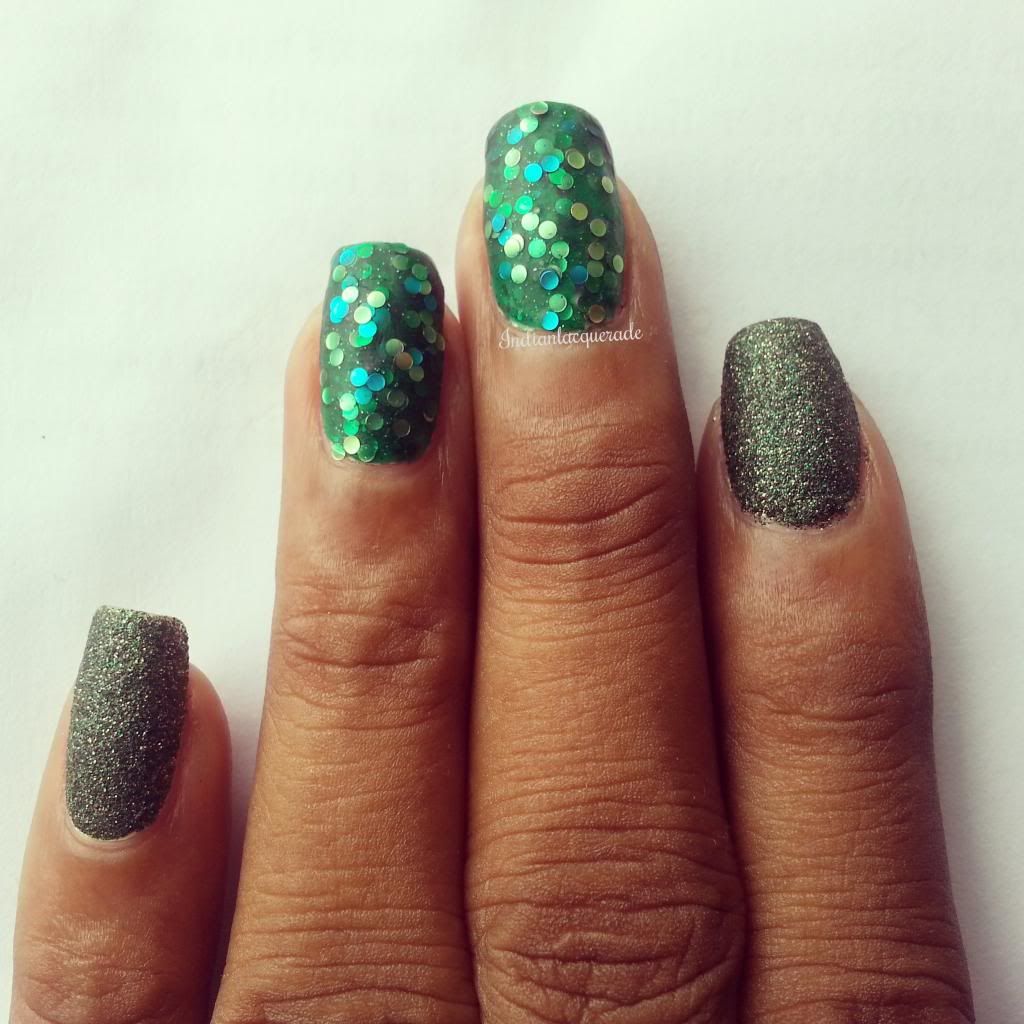 The pinky and pointer sport China Glaze Winter Holly, a green textured polish. My middle and ring finger show off K B Shimmer Get Clover It -- medium circle glitters in gold, lime green and dark green in a dark green jelly.
I mattified it using Essie Matte About You topcoat. Ain't it gorgeous?!
Are you liking my take on the challenges so far? Don't forget to comment.
Polishes used:
Ring and middle: Get Clover it by K B Shimmer
Pinky and pointer: China Glaze Winter Holly
P.S. Don't forget to connect with me on Instagram.
Catch me at http://instagram.com/indianlacquerade#
Pin It