Pin It
Hi lovelies,
Day 9 of the 31 Day Challenge by Chalkboard Nails is Rainbows! And what could be more exciting than that? I loved the theme but had no idea how to go about it. There are so many rainbow manicures out there... Finally, I landed on this one.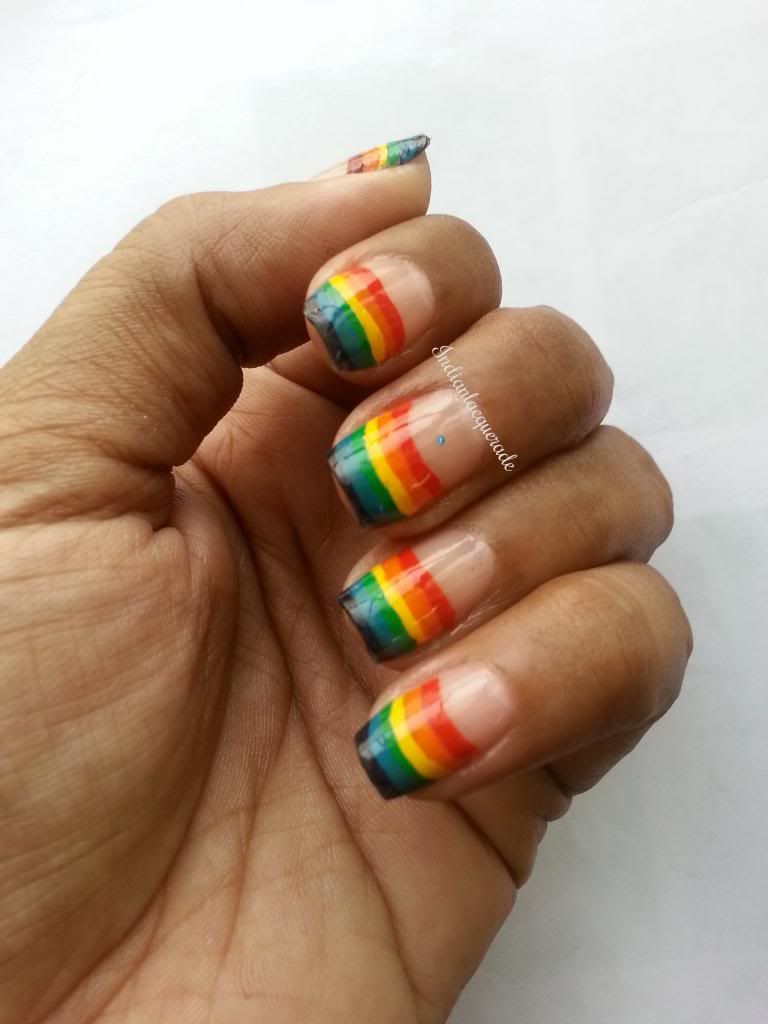 This is inspired by a Maryammaquillage.com manicure that I found on Pinterest. I used fabric/acrylic colours for this art as I did not want to go about mixing polishes for the correct shade. Also, acrylics are easier to work with. Err... the single piece of glitter you see on my middle finger was floating in my top coat and landed exactly in the middle of the nail. So, I did not bother removing it.
This manicure grabbed a lot of eyeballs. And has been my best effort so far. Do you agree with me? Don't forget to leave a comment below :)
Nail art:
Acrylic colours used
P.S.
Don't forget to connect with me.
Instagram: http://instagram.com/indianlacquerade#
Bloglovin: Click here
Google+ Circle: Click here
Twitter: Click here
Facebook: Click here
Pin It