Pin It
Hi lovelies,
Recognise this beauty?
Guess what?
You are right! This is the coveted Deborah Lippmann's Ray of Light, which is described as 'electric indigo blue' with a '3D holographic' finish.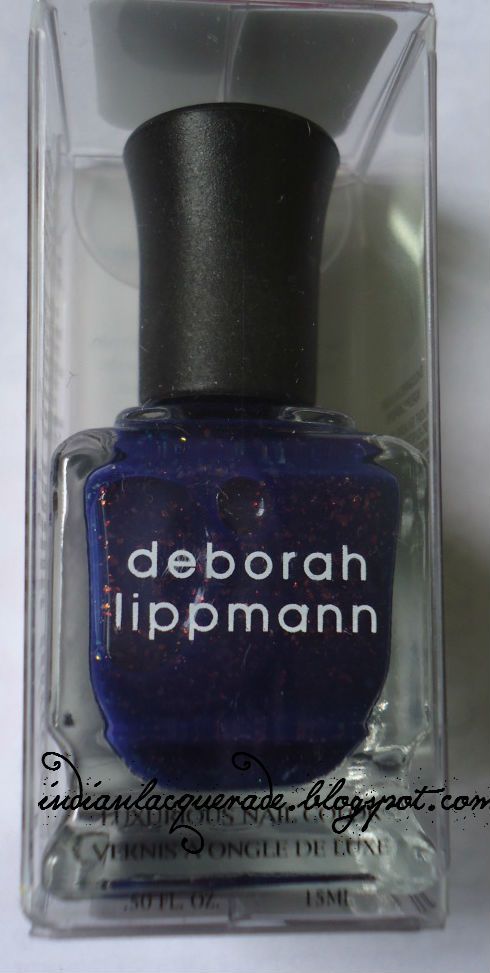 DL Ray of Light
Without its packing....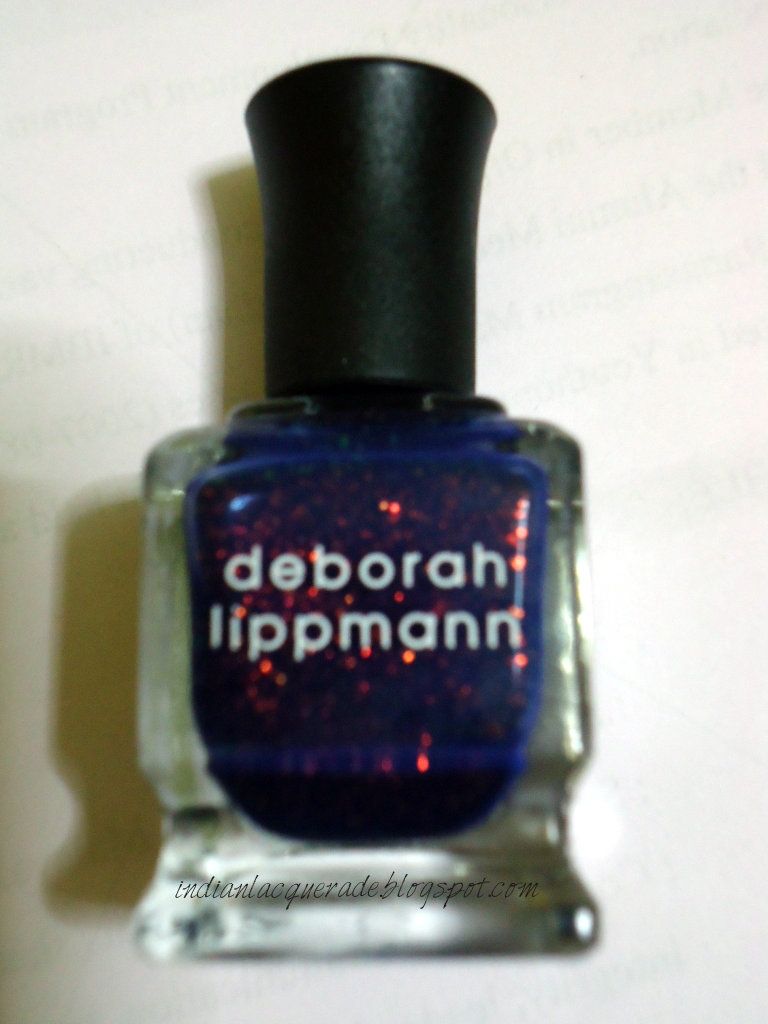 DL Ray of Light, blurred
As you can see, there is nothing electric or holographic about it. This is a dusty navy blue jelly based polish, packed with irregular copper red flakies that flashes blue/green/yellow at certain angles.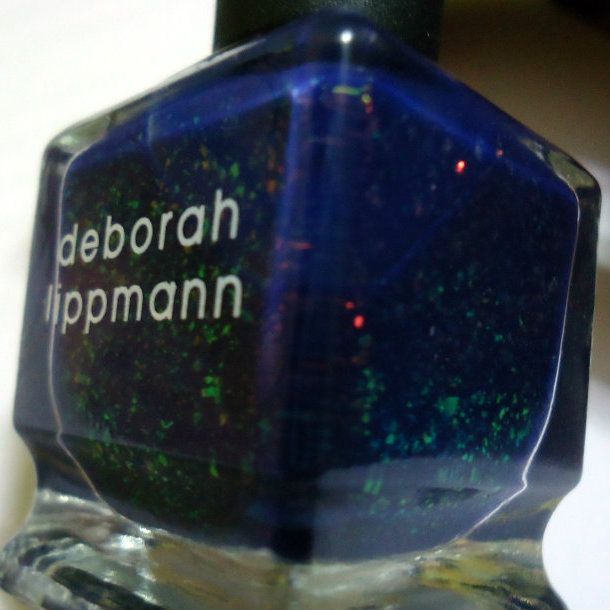 Shade: DL Ray of Light
Surprisingly, the formula on this baby was pretty thick. Super thick, in fact. It was not that easy working it on the nails. I was very tempted to add a dab of thinner to the polish but I didn't know what effect it would have on the flakies. So resisted. For such an expensive and touted polish, this was a disappointing result.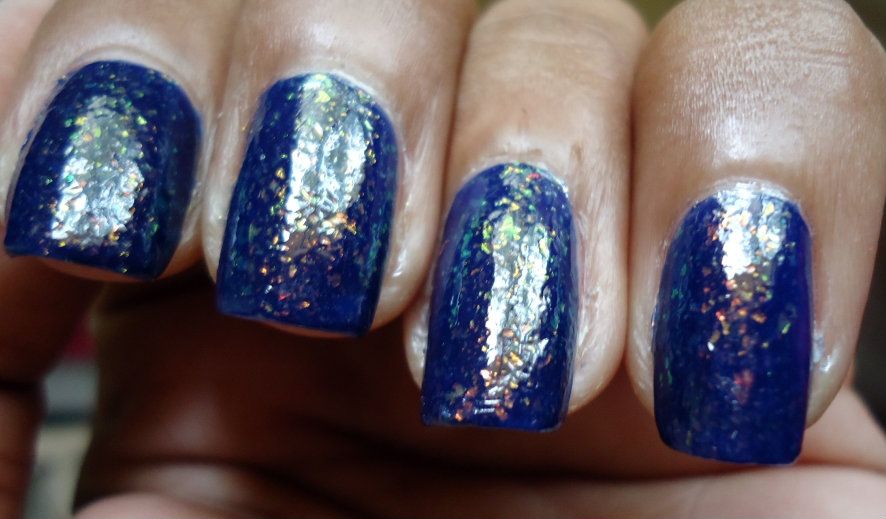 DL Ray of Light
Three coats make it pretty opaque. But wait for 3-4 minutes between each coat to avoid clumps or dragging. It is a bit of problem wrapping the tips with this polish as the flakes tend to stick out. That is what happened to my ring finger, trying to clean up the errant flakes.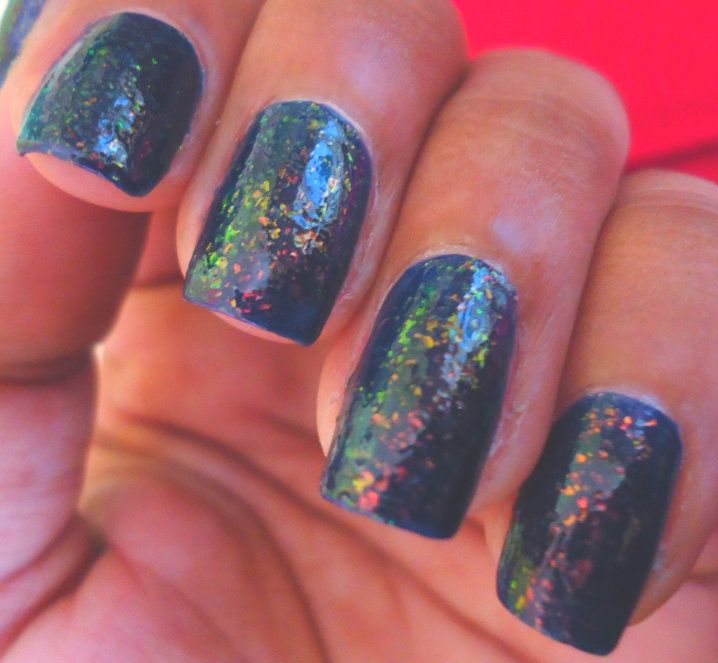 Shade: DL Ray of Light
I was a bit disenchanted by this polish. I expected the flakies to glow through the polish. No such luck. I felt the flakies had sunk to the bottom of the polish, making it look chunky. Also, despite being a jelly, the finish is not smooth. But this is nothing that a lick of topcoat won't solve.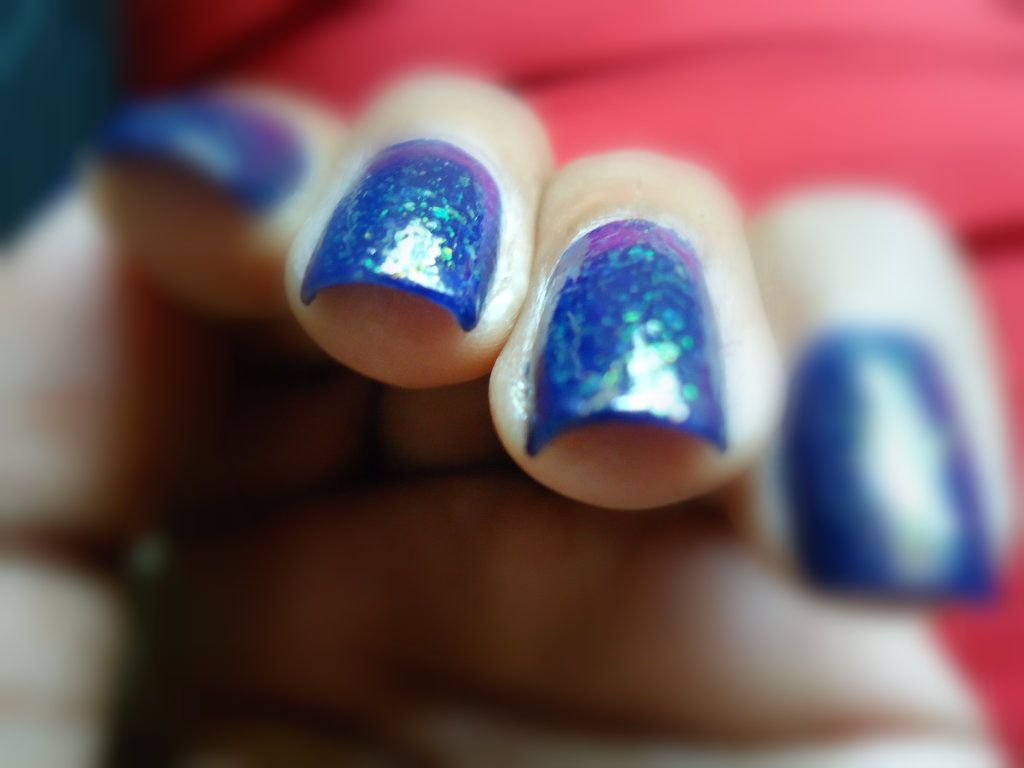 DL Ray of Light
This was my favourite flash. I simply love the blue-green combination on anything and everything.
I also stamped on it here.
Excuse the varying hand positions in my posts. I was trying to catch all the colours this polish had to offer.
What do you think of this polish? Do leave a comment.
Product: Ray of Light
Brand: Deborah Lippmann
Colour: Blue with copper flakies
Finish: Jelly, textured
Qty: 15 ml
Price/Availability: $16 to $18 (Not available in India. Can be ordered through Amazon)
Pin It