Pin It
Hi lovelies,
I had written this post earlier but I put it on hold for the Indepedence Day manicure.
A day after applying Zoya Mitzi, I had to go out for an engagement party. Thankfully, I had a dress in a similar but lighter shade. All that was needed to jazz up my manicure was a stamping. And I had just the perfect design in mind: Hibiscus flowers from the plate 318 in the new Bundlemonster set.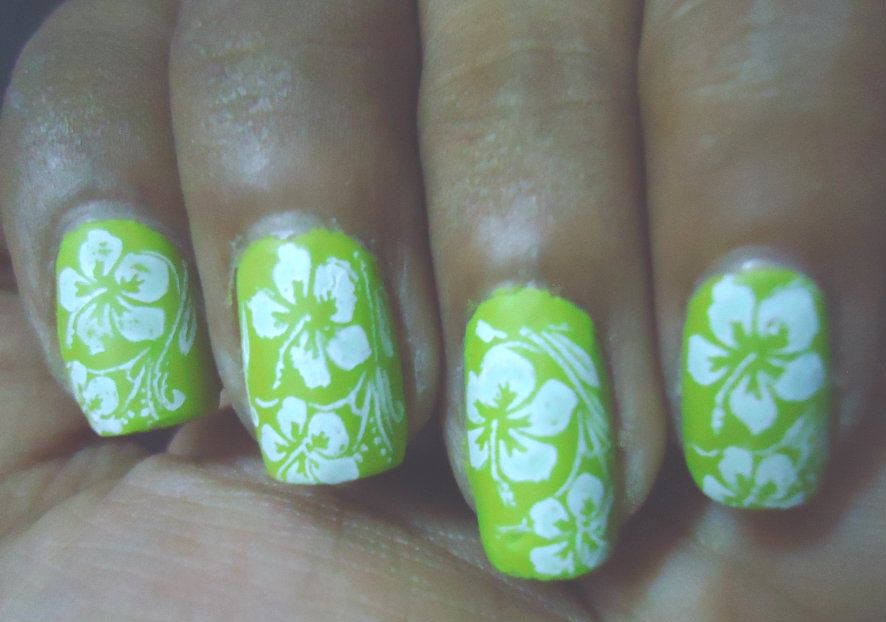 I used Konad white to stamp on the base. And picked some glitter from NYX Enchanted Forest to add highlights to the mani as well as match it to the print of the dress.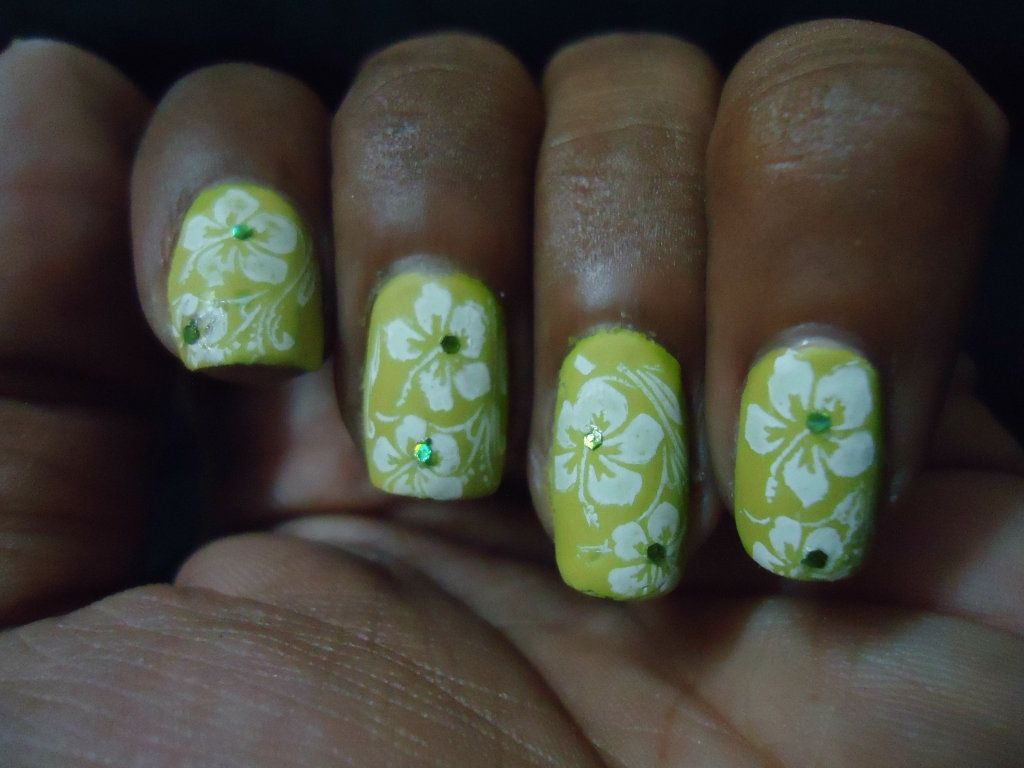 Another shot with my outfit...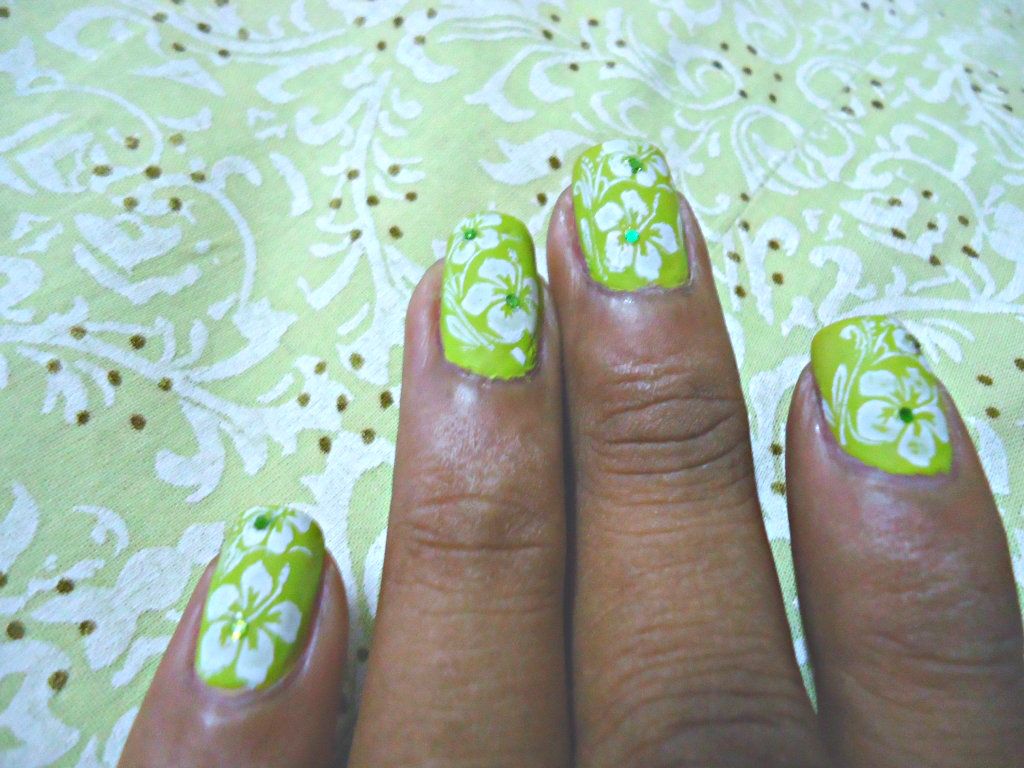 Click on the picture to enlarge it. So, what do you think? Do leave a comment below. I would love to read your inputs. Thanks for reading :)
Pin It