Pin It
Hi lovelies,
I am under a spell. Of this amazing polish called Elle Spell by Barielle.
Barielle Elle Spell with a coat of holographic glitter
Can you see how this beauty glows? The bottle shows a deep red jelly packed with flakies that shift between gold-orange to green depending on the angle.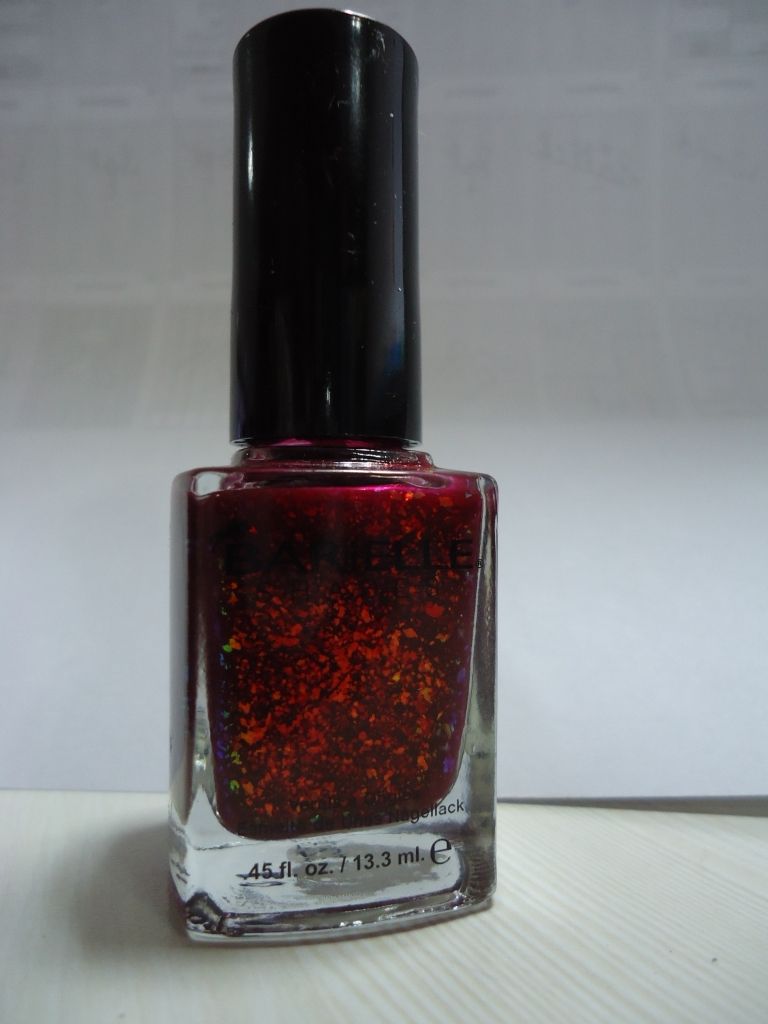 The polish was originally released as part of the Holiday Hustle Collection in 2010 but this one turned out to be such a showstopper, it turned around the fortunes of the decades-old beauty company. Now, this gorgeous has been included in their core collection.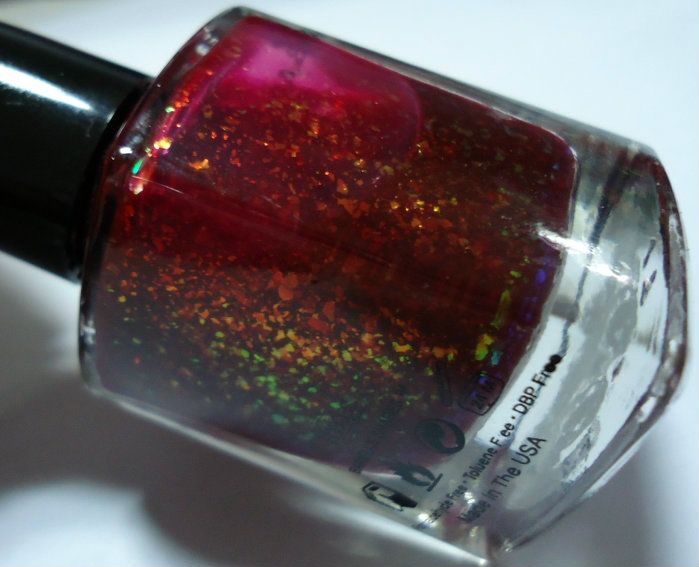 While many prefer layering it over a black base to bring out the beauty of the flakies, I loved it the way it was. Darker in the bottle, it shifts between a deep strawberry pink (in sunglight) to a squishy cherry red (in the shade).
Elle Spell without topcoat
This is three coats of the polish, without a topcoat. It has a slight texture, but nothing that a lick of topcoat won't solve. I enjoyed it the most on its own but I might layer it over a red next time to conserve the polish.
Elle Spell with topcoat
Forgive the awkward finger pose. But I just had to show you how ah-mazing Elle Spell is in sunlight. The flakies embedded in the jelly gives it a 3D look. When the light hits it at certain angles, it seems as if your nails are on fire.
Elle Spell: Green flash
The polish is sheer even at three coasts but I do not mind VNL, so no issues. Application was great though it had a slight tendency to build up near the nail tips. Nothing that cannot be managed, though. The colour made my hand look fairer and I could not help checking out the various shades of flakies every other moment. After wearing it for some days, it began to chip. So, I added a coat or two of this ADS holographic glitter in a red base I had got a while ago.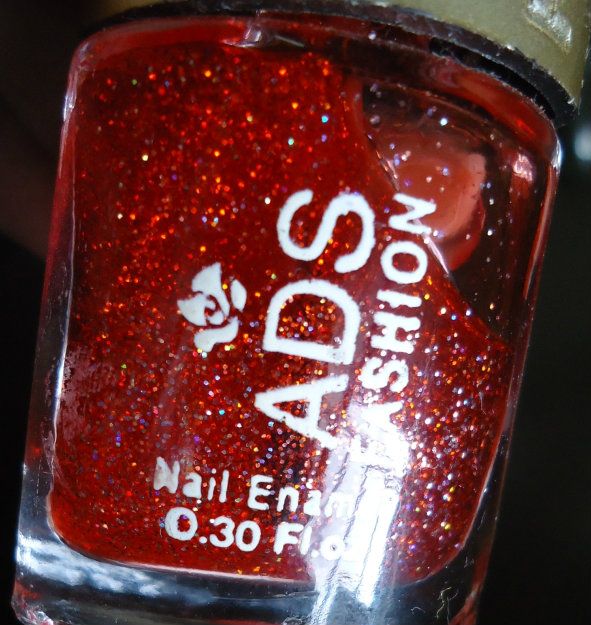 ADS red holo glitter
This polish turned Elle Spell into a more truer red but the glitter was really the icing on the cake.
This polish was so beautiful, I just did not find it in me to cover it with stamping. So, what do you thing about this one? Do leave a comment below!
Product: Elle Spell
Brand: Barielle
Colour: Red with gold-orange flakies
Finish: Jelly, slightly textured
Qty: 13.3 ml
Price/Availability: $8 but can be bought for a discount at certain websites (Not available in India. Can be ordered through Amazon and transdesign)
Pin It