Pin It
Hi lovelies,
Today, I have brought a beautiful stamp to you. It's a kairi (paisley print for non-Indians) from the new Bundlemonster pack.
Yes, this is my right hand. Funnily, this one stamped better on my non-dominant hand than on the dominant one. Or did it really?
When I was a kid I used to write with my left hand. But since that was not considered a 'good' sign, my parents forced me to write with my right. So, it is a bit of a toss-up as to which really is the dominant hand ;)
I used Revlon Orchid Chrome to stamp the design on Zoya Indigo base. Indigo, as the name stands, is a deep blue polish with holographic glitter. The necessary bottle shot.
You can see the holographic glitter here. But frankly, it is quite sparse. And the polish is so thick, the colour so dark that the glitter fails to shine through. It only ended up making the finish bumpy.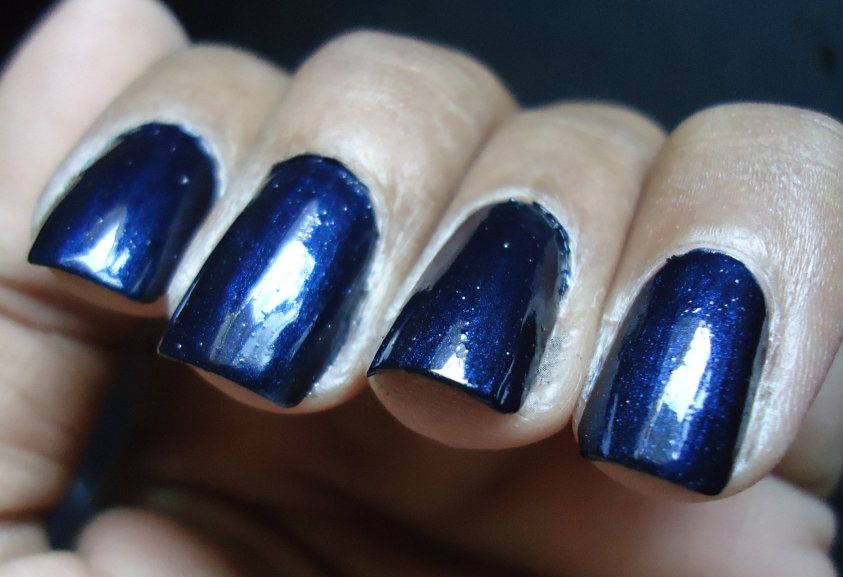 Nothing that a topcoat won't solve. But this one was a disappointment. There is nothing that makes this one unique :(
What do you have to say? Don't forget to leave a comment below!
Pin It