Pin It
Hi lovelies,
I managed to use two unused polishes for the Vampy challenge: Violet Divine from Revlon StreetWear's Shine Divine range, and Chunky Holo Black from Kleancolor to create this look.
Violet Divine is a dark eggplant purple creme. The first coat is a little streaky, and two coats will do the trick if you apply it carefully.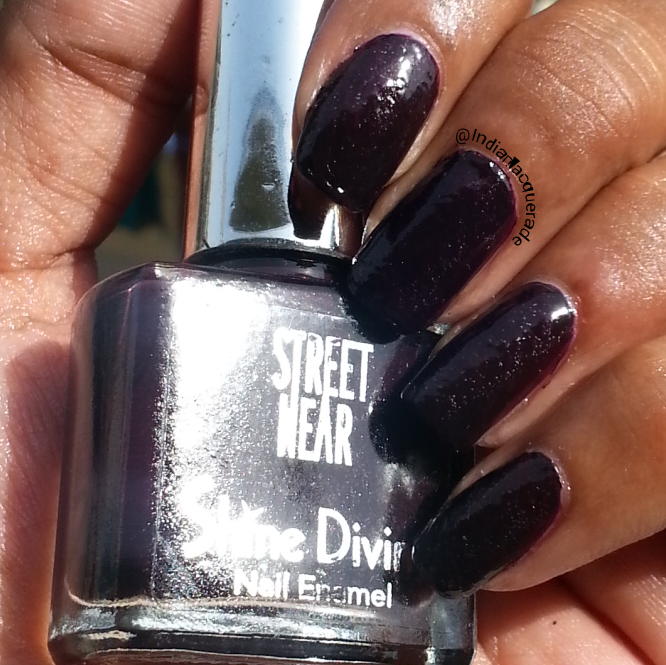 Sorry for the underwater look :P. Mercury touched 45

°C and my topcoat began bubbling like crazy.
Here's another shot of the creme.
Then, I layered Chunky Holo Black over it. Though named so, there is nothing black or holo about this polish. It actually has a murky brown base with large and medium green-orange duochrome glitters.
The Kleancolor covered the eggplant base completely! I just could not stop looking at my nails. Just check out the duochrome in this picture.
Though it contains chunky glitter, I just needed one coat of Seche Vite to make it smooth. I was captivated by this look despite all the polish trouble I had due to the crazy hot weather here.
Check out the other participants here:
An InLinkz Link-up
Pin It