Pin It
Hi lovelies,
After having worn DL Ray of Light for almost a week, I was in the mood for something bright. It was finally time to break out Zoya Mitzi from the Mod Matte collection. Many bloggers describe it as a lime green matte but I think it is more of a yellow-tinted chartreuse green.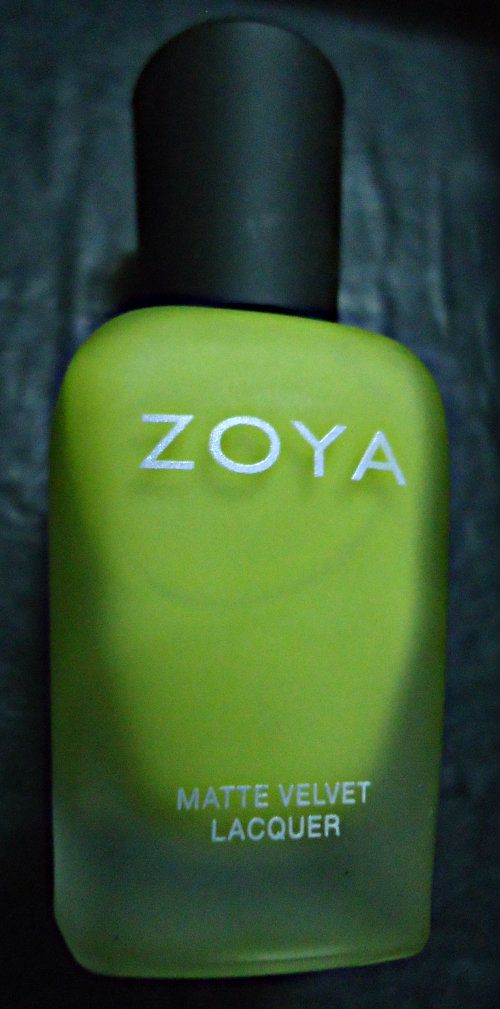 This polish was hard to apply evenly because it dried as soon as I swiped it across the nail. After a couple of tries I realised that going thicker was the trick. After a thin first coat, load up the brush with polish to get some control over the application. These are three coats to make it opaque.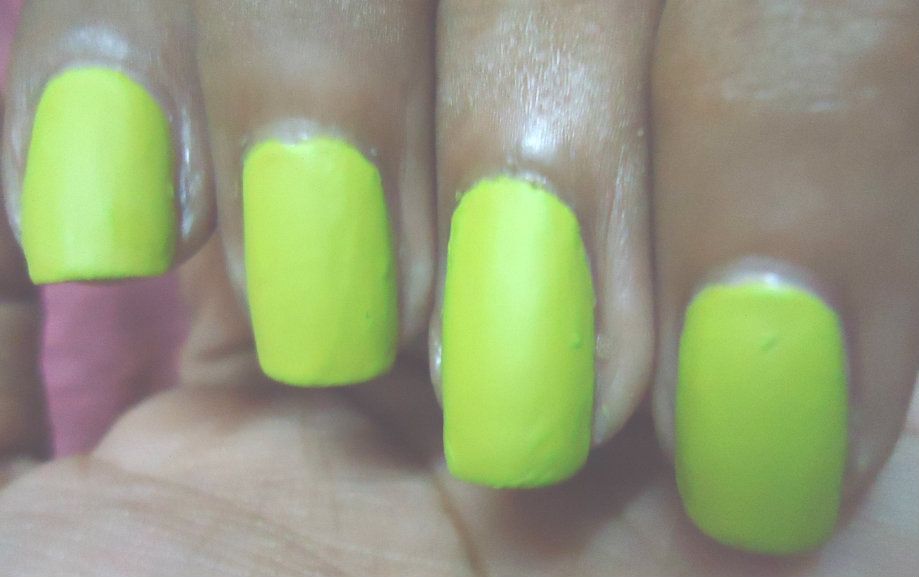 Since I left it matte without a top coat, it began chipping in 3 days. It could also be the result of the uneven polish. There was a time I would have glanced over this colour, but I confess... I love, love, love this beauty! This is as bright as it gets without touching dayglow status. And Zoya's frosted glass bottle (for mattes) makes it look an owner's delight :)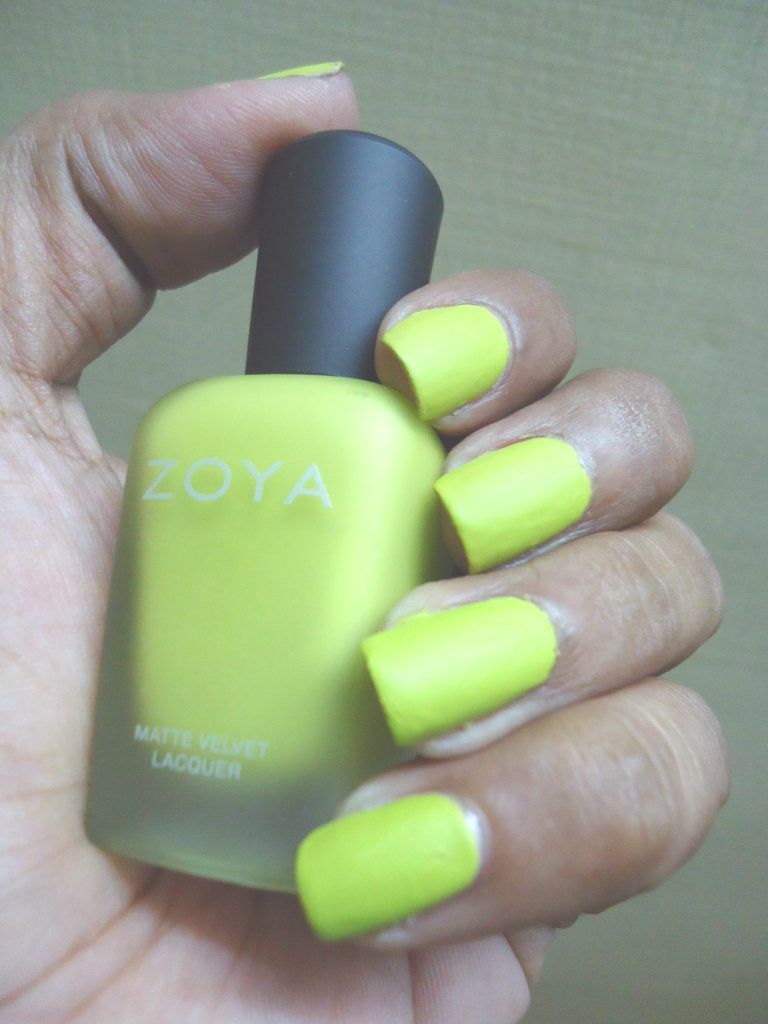 I do own a matte top coat but matte polishes are interesting, too. While the
Deborah Milano Sense Tech 4
had a satiny matte sheen to it, Mitzi dried pretty flat. Of course, a topcoat means you are not restricted. You can try it on metallics, cremes, and any colour in your polish kitty.
What do you think about matte polishes? Do you use a straight matte polish or a matte topcoat on a regular polish? Let me know in the comments!
Product:
Mitzi
Brand:
Zoya
Colour:
Yellow-tinted chartreuse green
Finish:
Matte
Qty:
15 ml
Price/Availability:
Rs 405 to Rs 428 (Used to be available on blab.co.in and urbantouch.com, but it is sold out)
Pin It