Pin It
Hi lovelies,
I got tired of wearing this
dusty mint polish
as it is, so I stamped on it with Konad m74.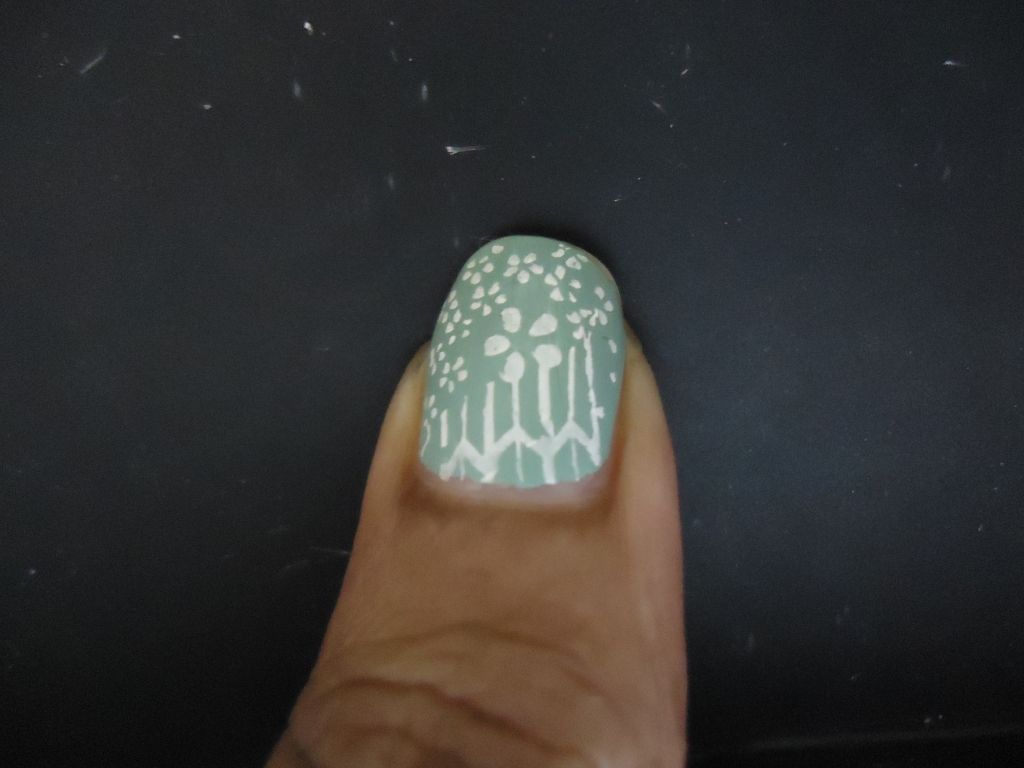 I tried Faces White O White and OPI Alpine Snow to stamp but the outline was not crisp. Finally, I had to use Konad White. For the accent nail, I used NYX Dreamy Glitter (check out the cute pink star).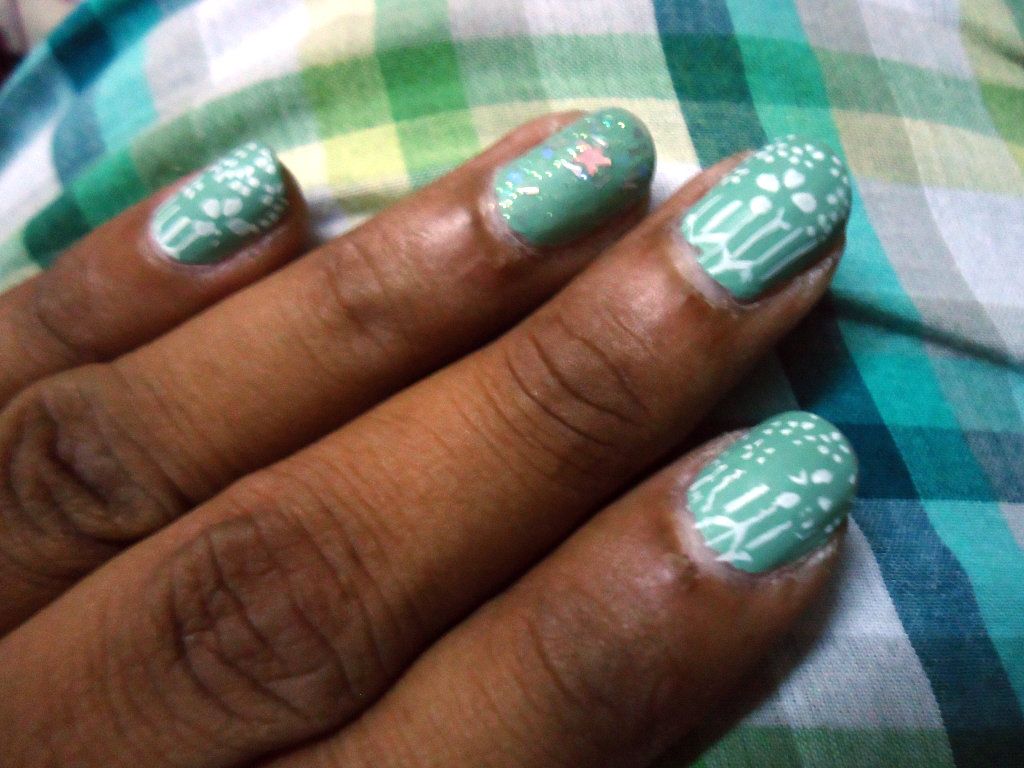 It perfectly matched my new top :) Did you like it?
Please leave a comment below. Thanks.
Pin It