Pin It
Hi lovelies,
I had been wearing Revlon Powder Puff for 3-4 days. It was time for some jazz. So, I stamped it with the flower design from my OB plate series I got from the lovely Kejal Shah at
http://nailartandthings.blogspot.in/
. I chose plate 16 and Konad Red to refresh the mani.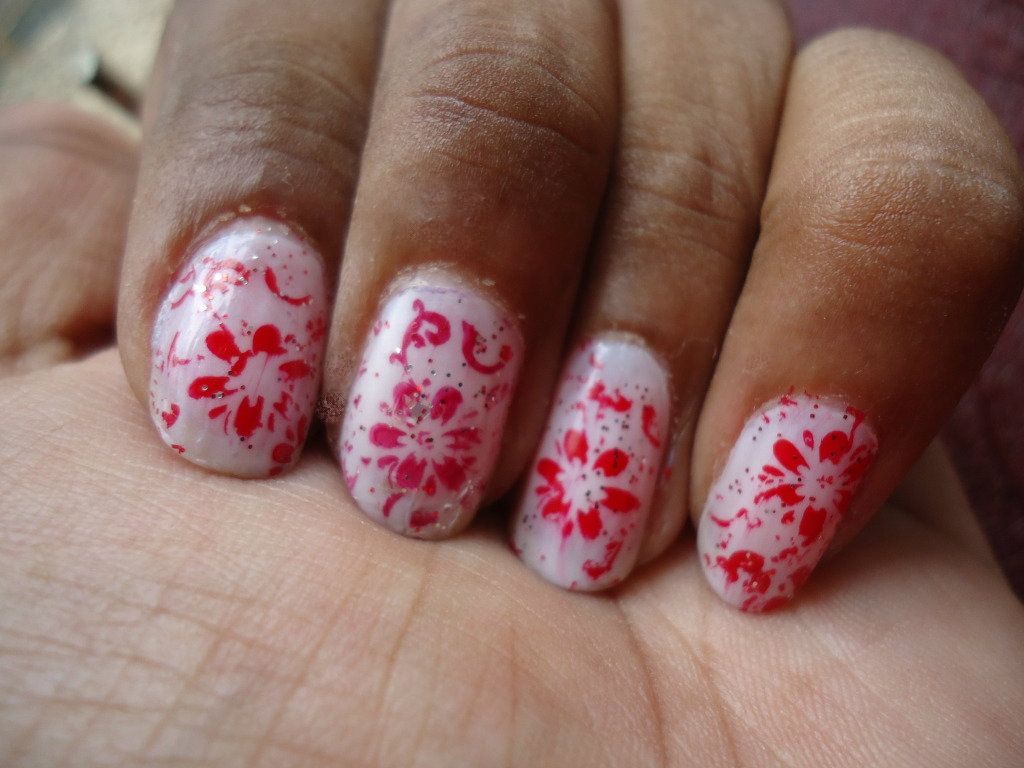 I missed a couple of patches and did not want to risk staining my nails (red dread! ) so I topcoated it using Revlon Slippers, a combination of silver and red square glitter and some hologram hexagons, too. After all glitter makes everything better :)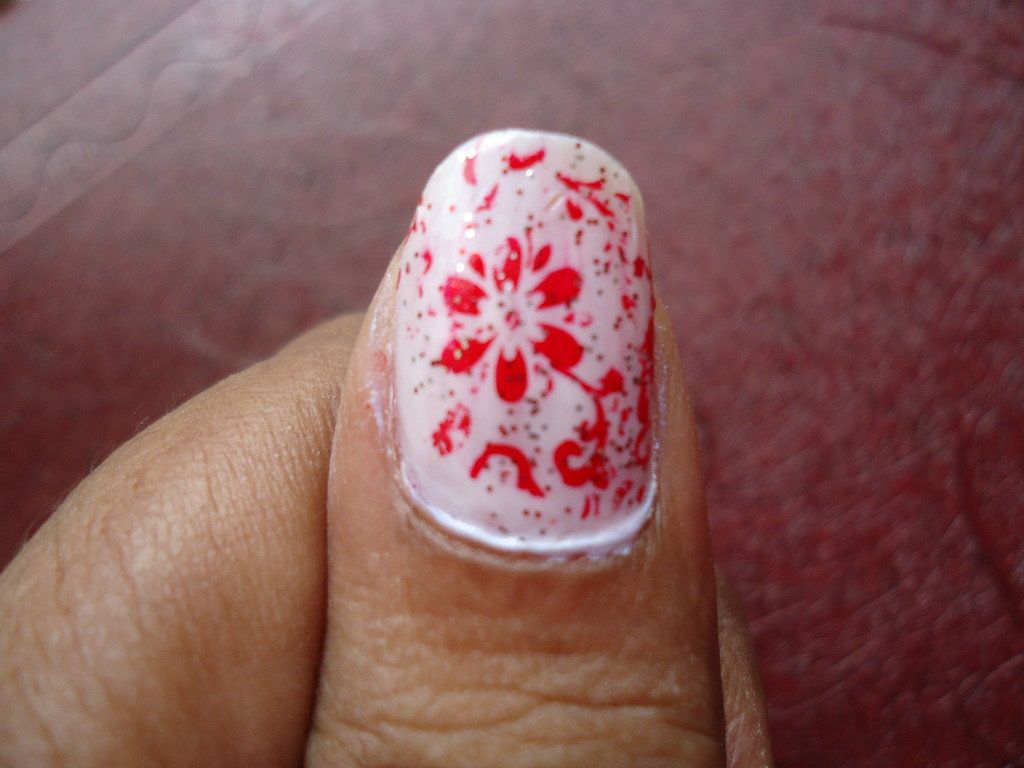 How do you like my work? Do leave a comment below.
Pin It