Pin It
Hi,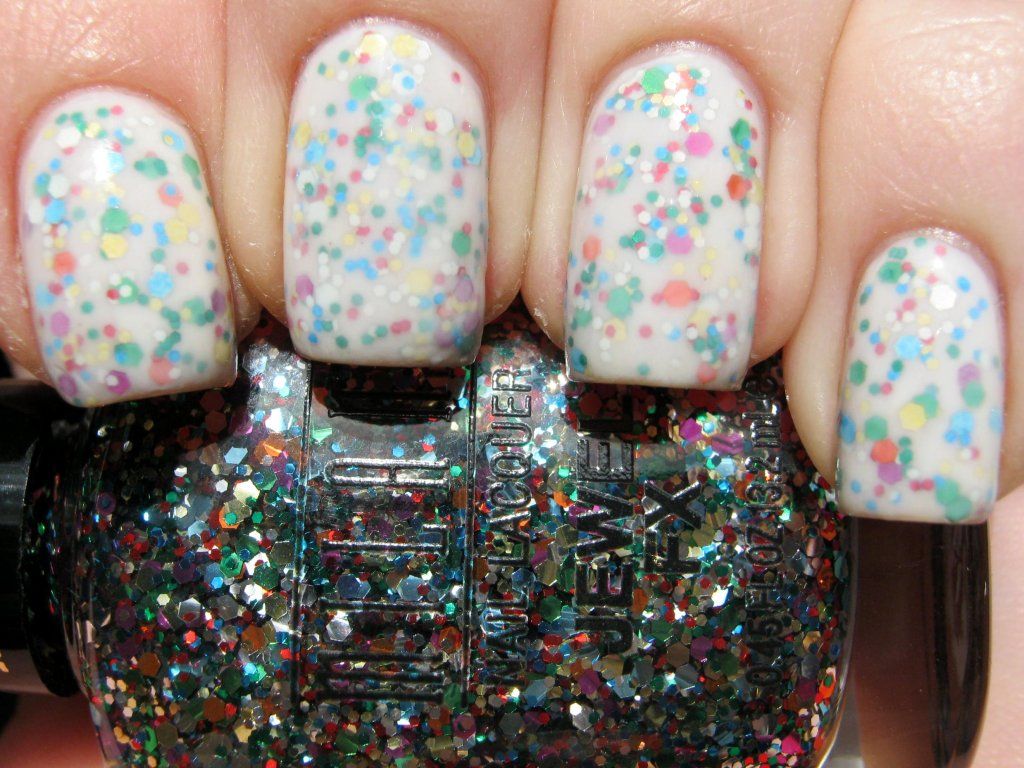 And here's my creation: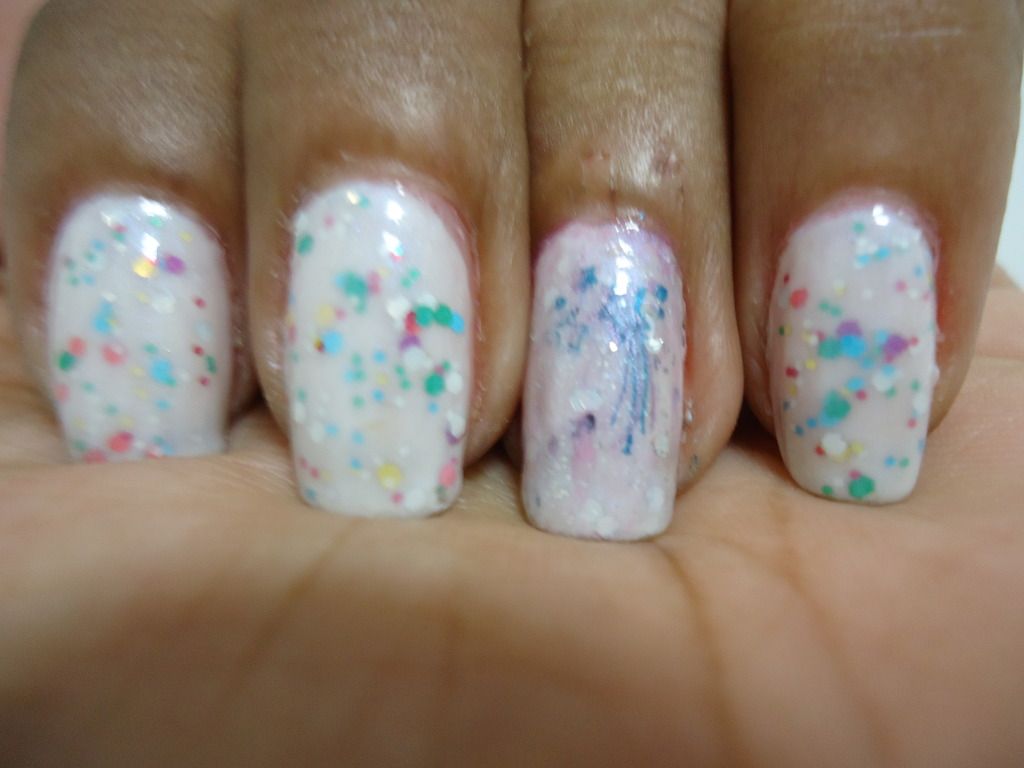 Another shot (now you can see the shooting star, cute ain't it):
Yet another shot :)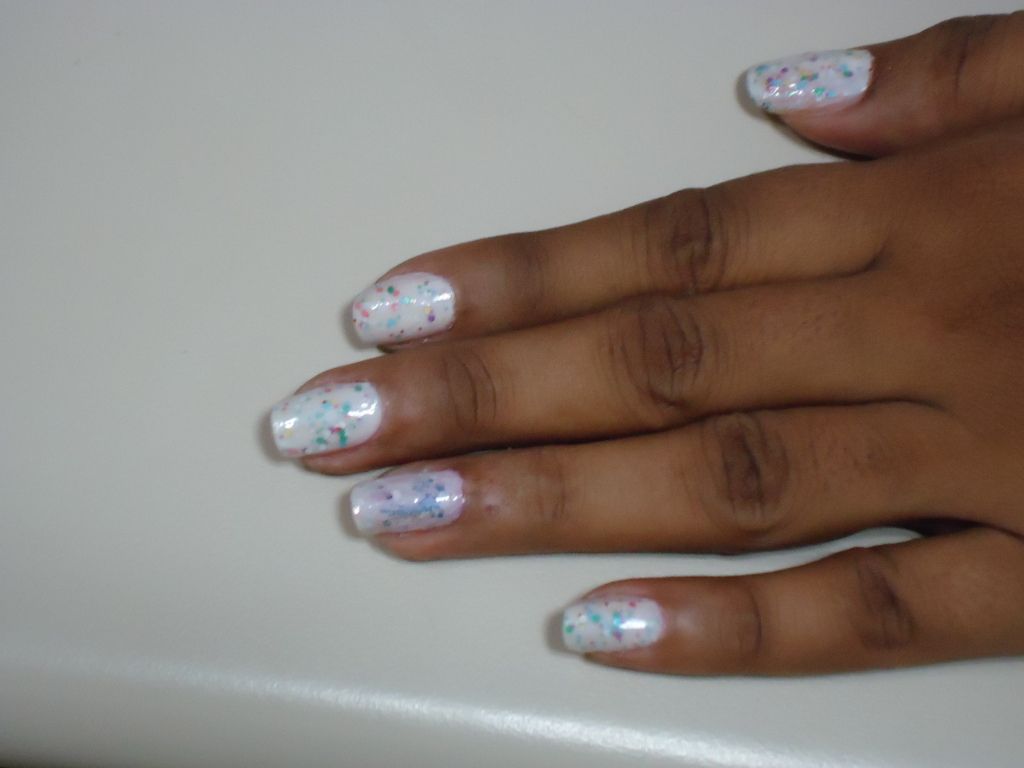 As you can see I have stamped the jelly sandwich with a shooting star on the ring finger. I love how the sandwiching has toned down the glitter enough so I could wear it to office (yeah, I work crazy hours but the dress code is pretty relaxed).
The colours I used:
VoV White (for the white base)
NYX Carnival (multi glitter filling)
LA Colors Sparkling Diamonds (silver glitter filling on the ring finger)
Revlon Powder Puff (for the top white coat)
Stamping: Konad plate m33
Thank God, it is the last of Puja's challenge because I just do not feel like changing this mani for a week.
Though I am also sad to see the challenge end as I connected with many lovely bloggers out there.
Go check out the other challengers at:
Don't forget to comment if you liked/disliked my manicure.
Cheers!
Pin It