Pin It
Hi lovelies,
I'll make this short and sweet. This is the manicure I did to celebrate India's 68th Independence Day on Friday, August 15.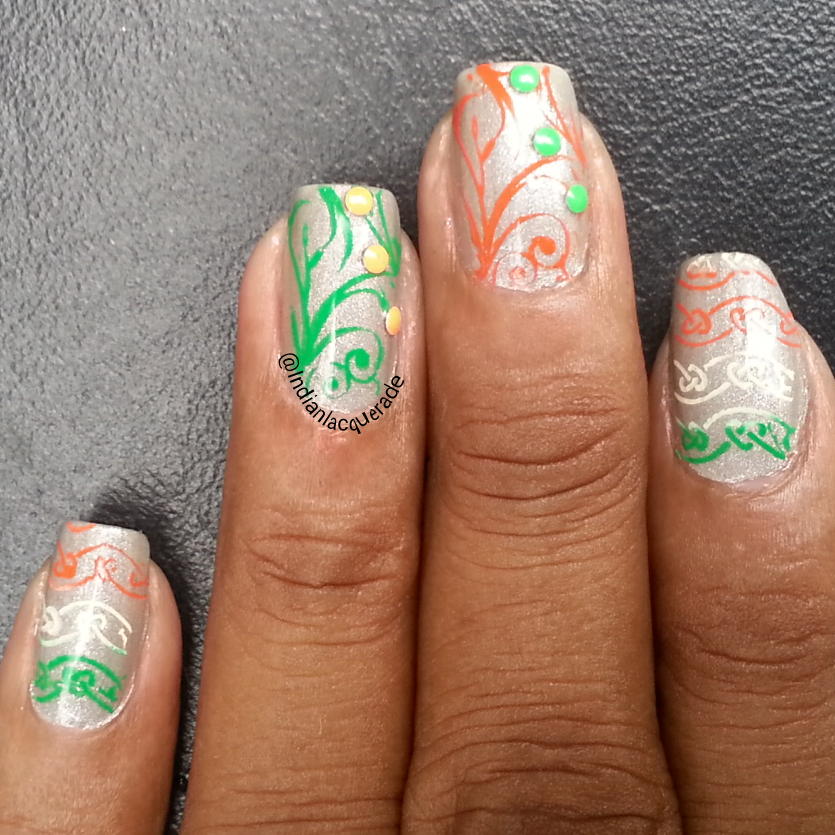 The base is Faces White Knight, a silver beige matte polish, on which I stamped with Mundo De Unas Green, Orange and Papyrus (a light cream).
I used two stamps from BundleMonster 406 plate for this design.I used my new neon orange (I know my camera freaked out) and neon green studs from Born Pretty Store to jazz it up a bit.
I also submitted it to Indian Lacquer Lovers on Facebook where nail bloggers have put up their creations to celebrate the Indian Independence Day.
Pin It