Pin It
Hi lovelies,
Some of you might know that I am a member of Adventures in Stamping, a stampaholics group on Facebook. They have a challenge for every Sunday, and this week, it was doing nail art on a yellow base.
Since yellow is a colour I do not use regularly, I thought it was a good idea to meet the challenge.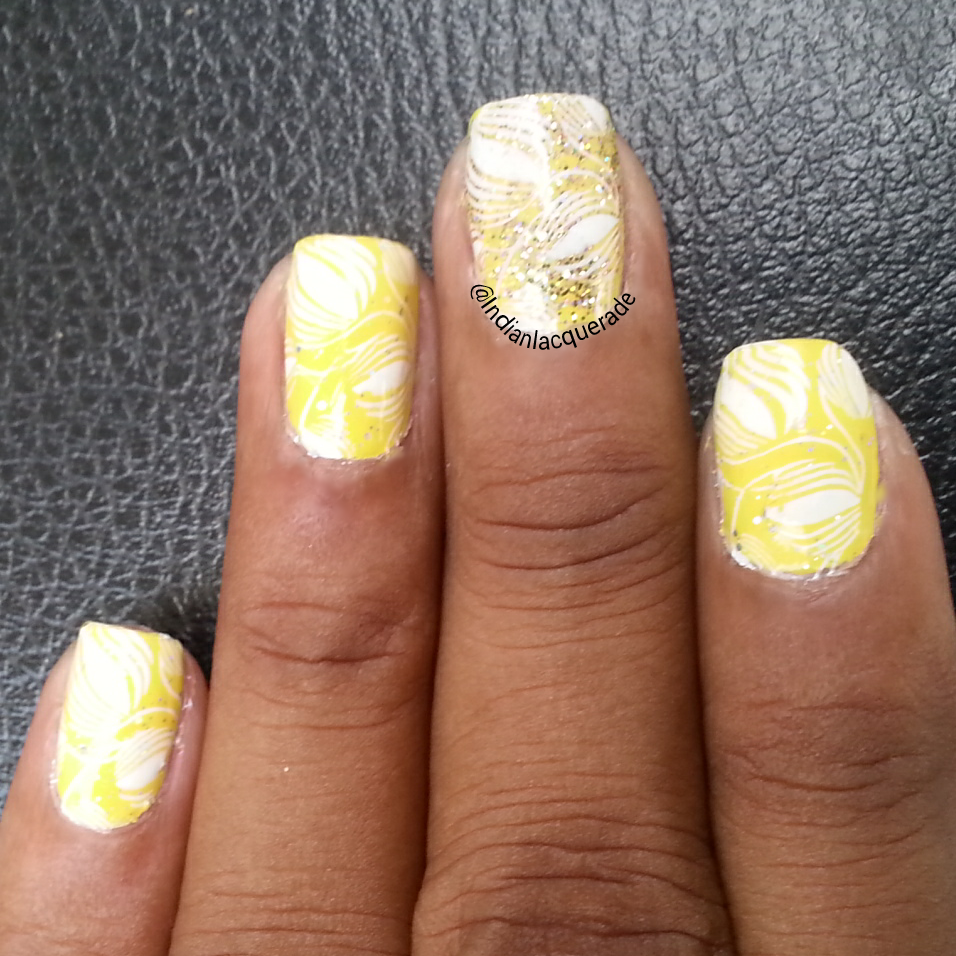 Colorbar Sun Blaze stamped with BM 206 using MdU White
I used Colorbar
Sun Blaze
, a bright buttery yellow, from the Quick Finish range as my base. As with most yellows, this one was streaky despite all my careful ministrations. But when I added a coat of Wet N Wild
Kaleidoscope --
a clear base filled with holo micro glitters, to add some sparkle, the polish levelled out.
And then, I went ahead and smudged by middle finger real bad. So, I layered a coat of Color Club
Gingerbread,
a gold-based holo glitter to cover up my mistake.
Colorbar Sun Blaze stamped with BM 206 using MdU White
Since it was a stamping challenge, I used the flower buds image from BM 206 and stamped with Mundo De Unas White. This toned down the 'yellowness' of the polish, and made it more wearable for me :)
How did you like this manicure? Don't forget to drop a line.
Pin It