Pin It
Hi lovelies,
Pink is a colour I am not very fond of. I consider it too girly, that's totally not me :D Yet, surprisingly my stash does include pink polishes (wonder when I bought that?!).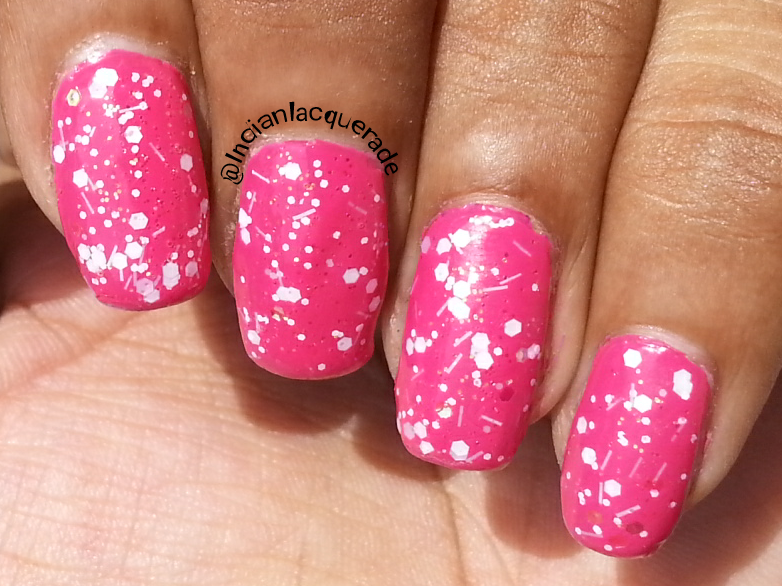 Colorbar Bubbly
This is Bubbly from the Colorbar Quick Finish Range. It is a hot pink creme -- a colour I would not wear on its own. I feel it is too bright for my colouring. But since the challenge is also about wearing colours never worn before, I decided to wear it as polish instead of using it as part of a gradient or stamping polish.
Colorbar Bubbly
Since I was still uncomfortable going absolutely pink, I layered a glitter polish on it. I got a couple of these cute jelly glitters from a neighbouring store. They do not have any names. This one is a pink jelly with white matte hexes and bars along with iridescent micro glitters. It covered the pink enough to make me comfortable wearing it for two days.
And, I conquered my fear of pink. What do you think of this manicure? Do leave a comment below.
Pin It