Pin It
Hi fellow lacqueraders,
In India, we celebrate the Festival of Lights (as it called) by bursting crackers, drawing rangolis, meeting each other and wishing each other love and prosperity. I had painted my nails red and gold, but later, I stamped over it...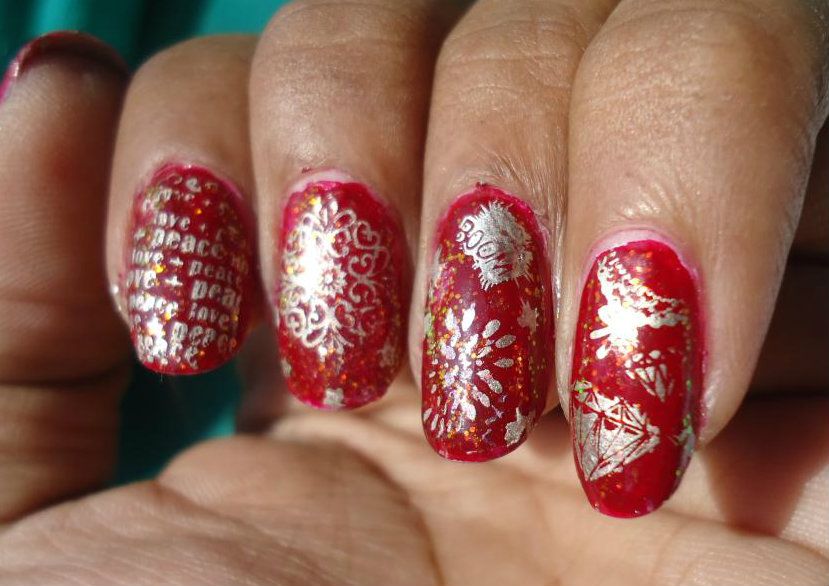 I stamped them with Revlon Gilded Chrome. My pinkie had diamonds (BM 09) and ornaments(OB 13) to show prosperity, the boom (CH 47) on the ring finger, the starburst (BM 202) and the explosion (BM 02) for the celebrations.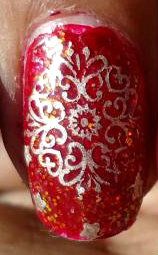 The middle finger contained a design symbolising rangoli (BM 214). For those who don't know,

rangoli

are decorative designs made using flowers, rice powder or coloured powder on the floors of living rooms and courtyards during Hindu festivals.

Rangoli designs can be simple geometric shapes,

impressions of

deities, flower and petal shapes (appropriate for the given celebration), or they can be very elaborate designs, too. These are drawn free-hand.
The pointer had peace and love wishes (OB 11).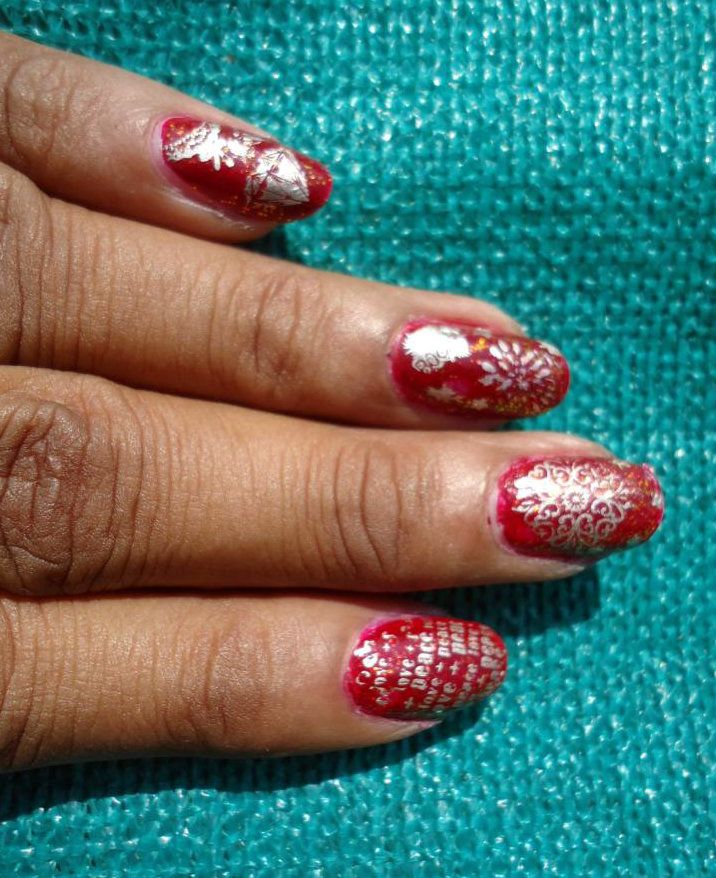 Did you like it? Thanks for visiting and don't forget to leave a comment!
Pin It