Pin It
Hi Lovelies,
A belated Happy Diwali and a very prosperous New Year to you all. I am not fond of red (very un-Indian, I know) but when it comes to Diwali, I always associate it with red and gold -- two colours considered auspicious not just by the Chinese but by Indians, too.
It was a given what colour I would sport on my nails. But it had to be sparkly to match the festive mood. So, ta da....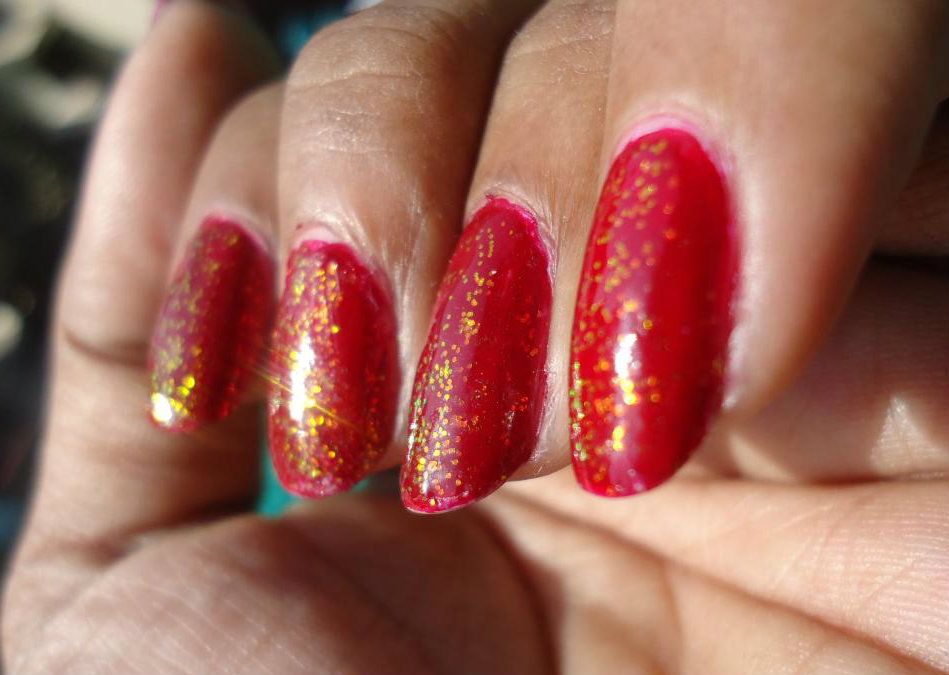 This is Maybelline Express Finish in Red Seduction, a creme, layered with Kleancolor Chunky Holo Bluebell for an extra sparkle.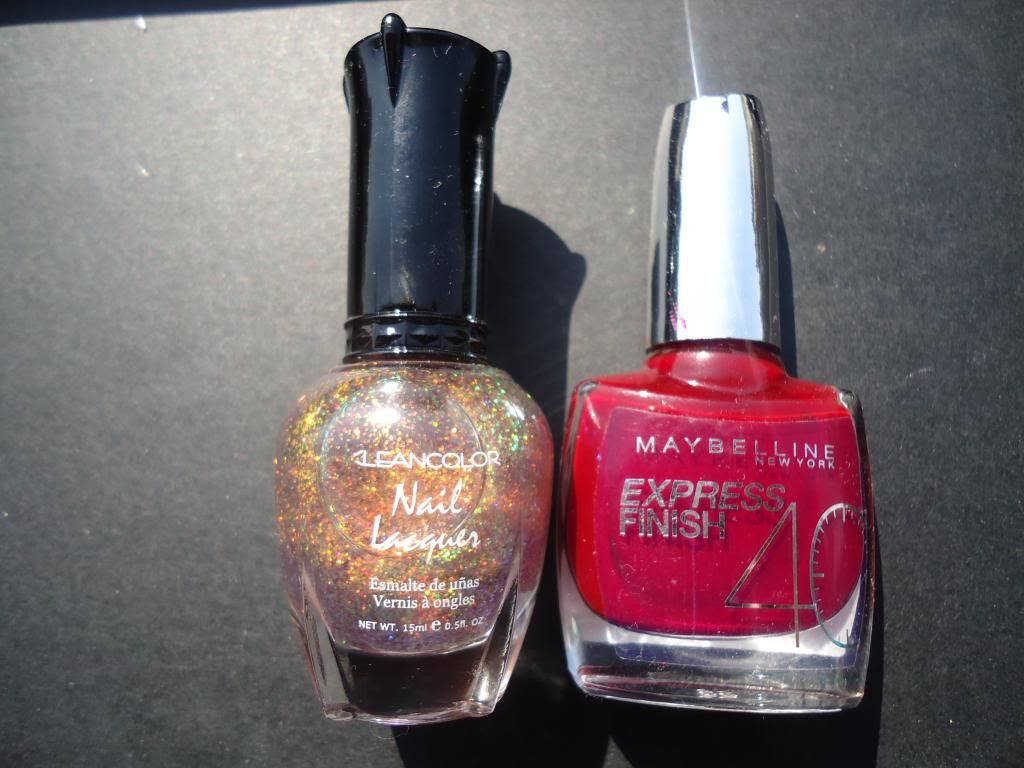 As you can see

Bluebell is not a holographic polish but tiny multichromatic glitter in a light blue base. You could wear it on it's own but it doesn't build very well. Though I have seen bloggers layering this over a blue/purple base, I thought to try it out on a red. And it worked perfectly!
Another bottle shot...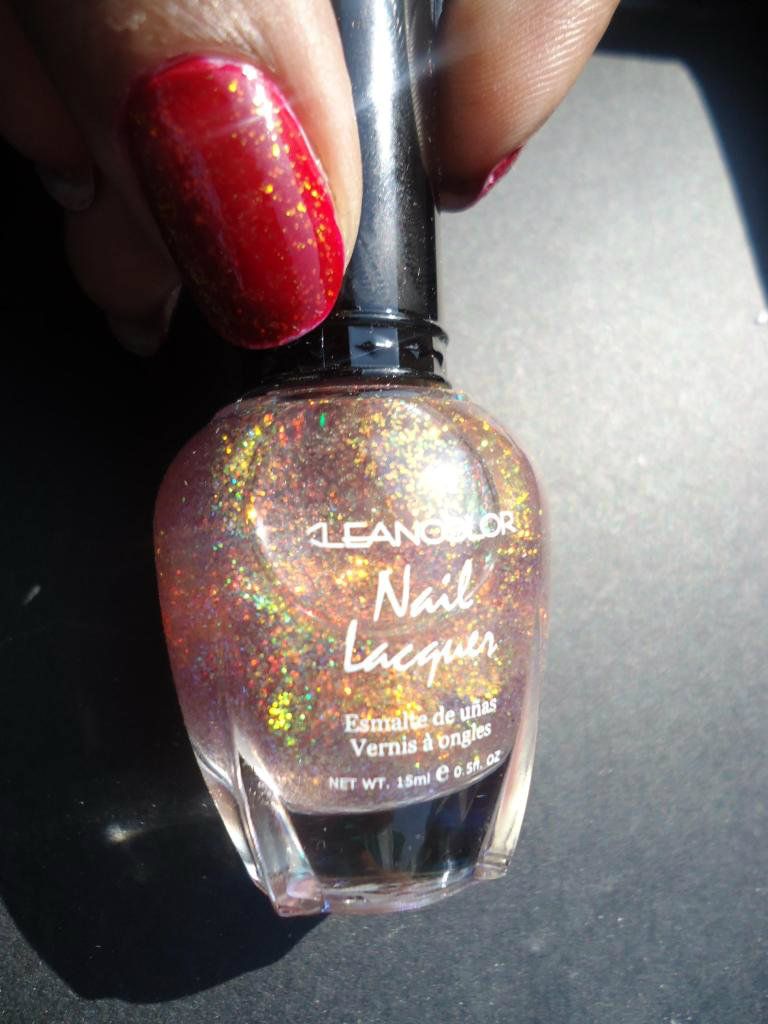 The jelly base was too light to change the colour of the creme polish. The formula is thick but not hard to work with.
Layered over red, the glitters went from red,
orange, to yellow and then a golden green. I love this polish! I will try it over other colours to see if the colour range shifts.
The glitter is very easy to remove. And if you have one of the Chunky Holos (Candy, Poppy, Fuchsia, Scarlett, Clover, Teal, Purple and Bluebell)
you do not need another. Unless it is Chunky Holo Black, which is truer to its name than the others considering it has chunky glitters. Swatch coming soon!
Product: Bluebell
Brand: Kleancolor
Collection/Range:
Chunky Holo
Colour: Multichrome glitter in light blue base
Finish: smooth
Qty: 15 ml
Price/Availability: $1.75 (Rs 96 approx). It is not available in India. Can be ordered through Amazon.com, ebay.com and

b

eautyjoint.com
Pin It