Pin It
Hi lovelies,
I finally finally FINALLY come to the end of my epic The Glittah Pirates Never Ending Pile Challenge. And the prompt is The Ugly Duckling in the Set. I rarely buy the entire set, and it is rarer for me to buy something I do not like. But I did goof up when I bought Colorbar Exclusive 07.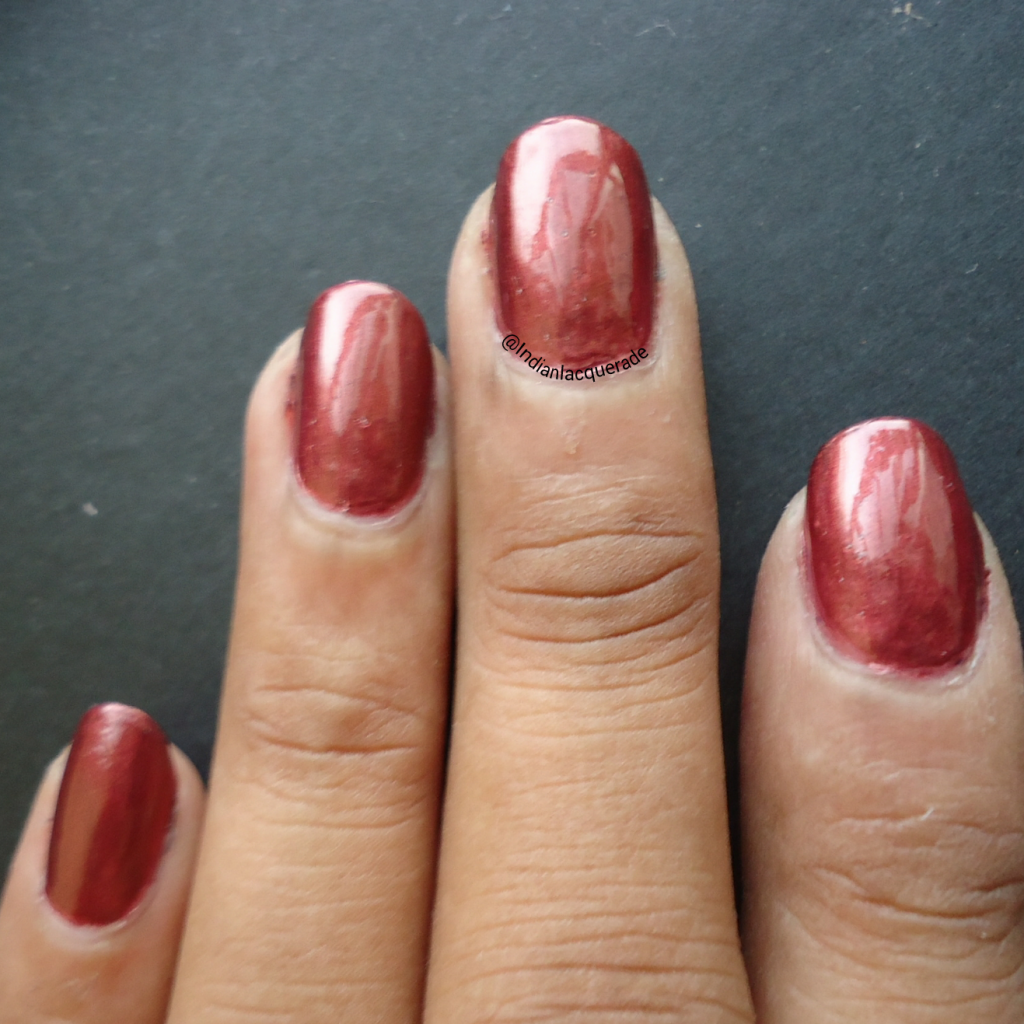 This is a burnt maroonish brown colour. I liked how it looked on the bottle. But on my nails, BLEH!
Of all the Colorbar polishes I own (And, they are quite a sizeable number), this is the only one I did not like in the least bit. I plan to use it as the base for some nail art.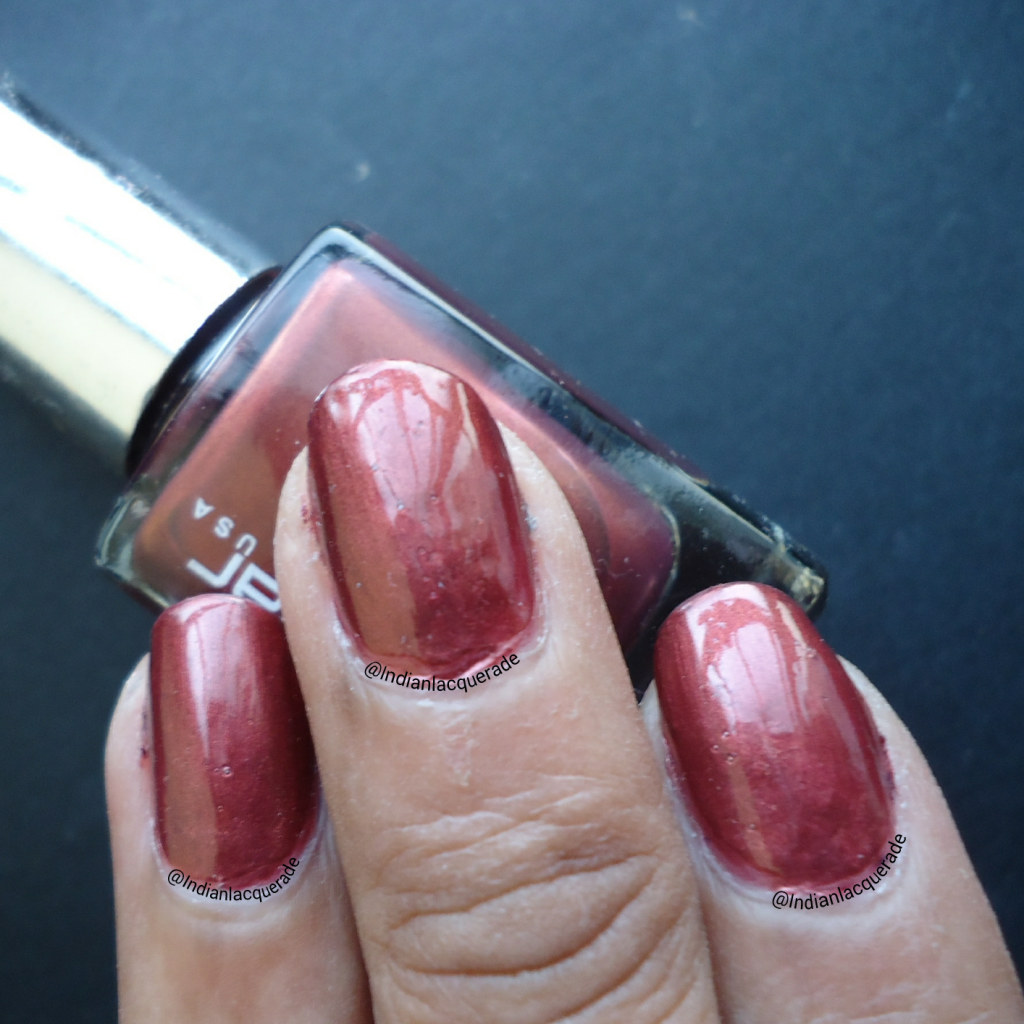 Here's a closer look. The bubbles were the fault of my topcoat which was acting funny. And please forgive the ugly cuticles. I had injured my nails and couldn't touch them with enduring a lot of pain. But all's okay now :)
So, for once, I managed to complete an entire challenge, even if it took me months! But then again, in my defence, there never was a time limit to this challenge. I am just glad I stuck out till the end :)
Pin It