Pin It
Hi lovelies,
My life's been in a bit of a turmoil. My dad fell critically ill and I spent my Christmas in hospital. The only distraction was the nail art challenges which I achieved on my nails but had no time to post.
Now that my dad's condition is improving, I'll be posting the challenges. This one fulfills the Mittens challenge from the Totally Doable Nail Challenge.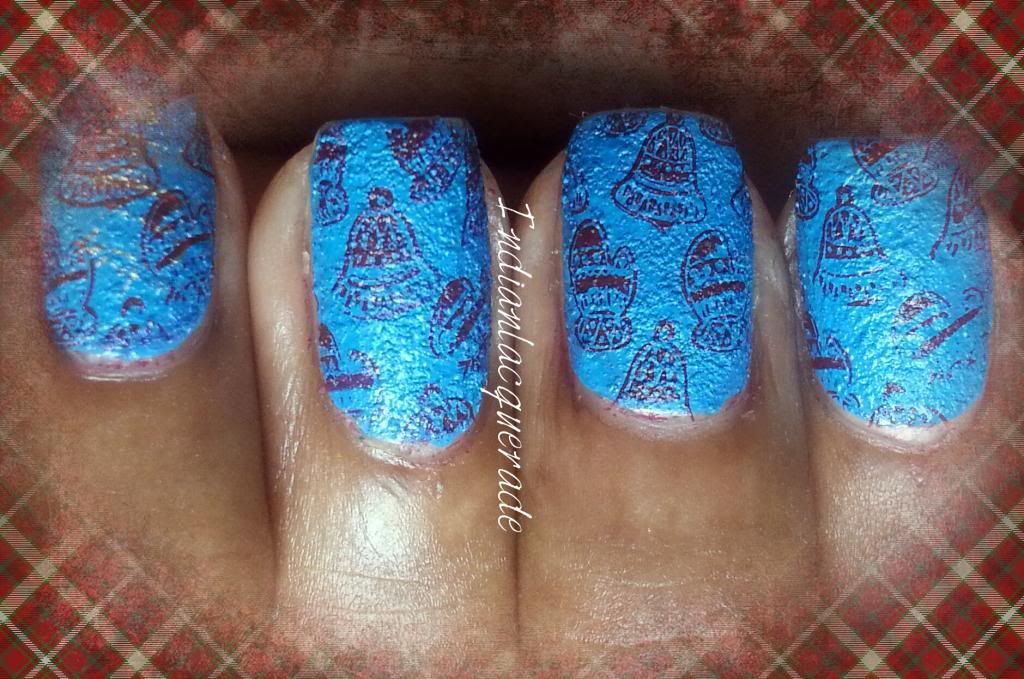 I love textured polishes because of its fast drying quality. This blue is from China Glaze. I tried stamping using a gold polish, but it didn't show up well. So I switched to red.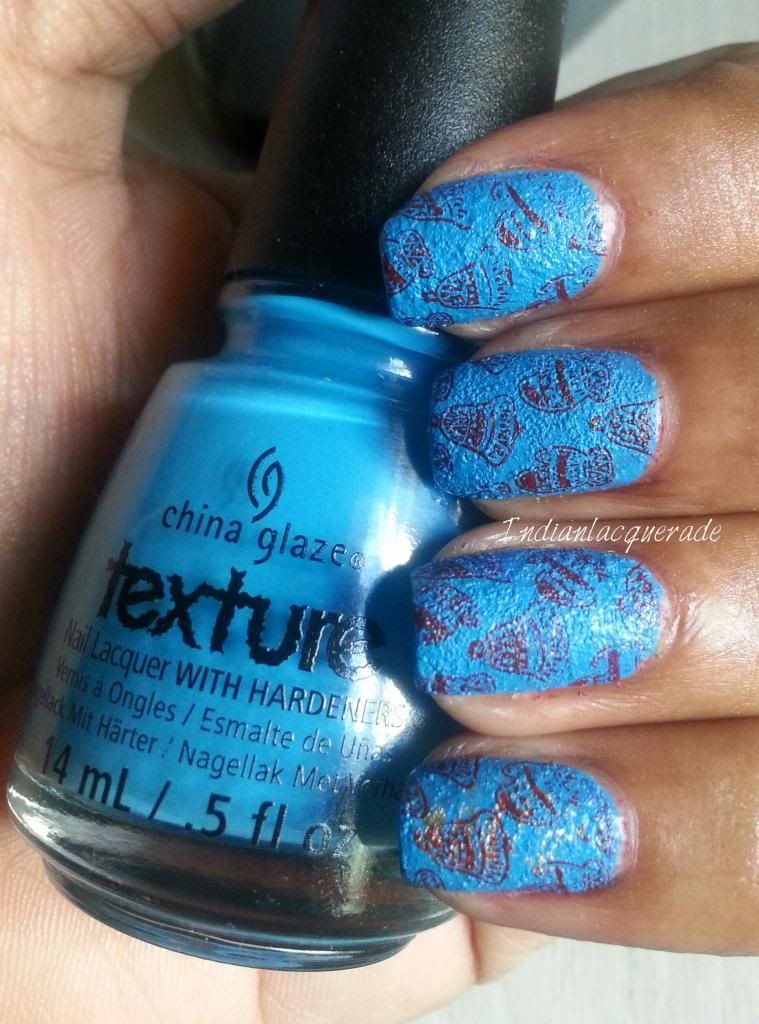 Hope you like this manicure. Don't forget to leave a comment.
Colours used:
Base: China Glaze Of Coarse!

For stamping:
Polish: Konad Red
Plates:
Bundlemonster H03
Instagram: http://instagram.com/indianlacquerade#
Pin It