Pin It
Hi lovelies,
Day 17 is a glitterific challenge. There are very few among us nail art lovers who do not like glitter. Even those with a nude polish fetish love some bling.
My favourite glitter collection among branded polishes remains Color Club 2011 Christmas offering. And in this, my favourites are Sugarplum Fairy (
here
) and Holiday Splendor.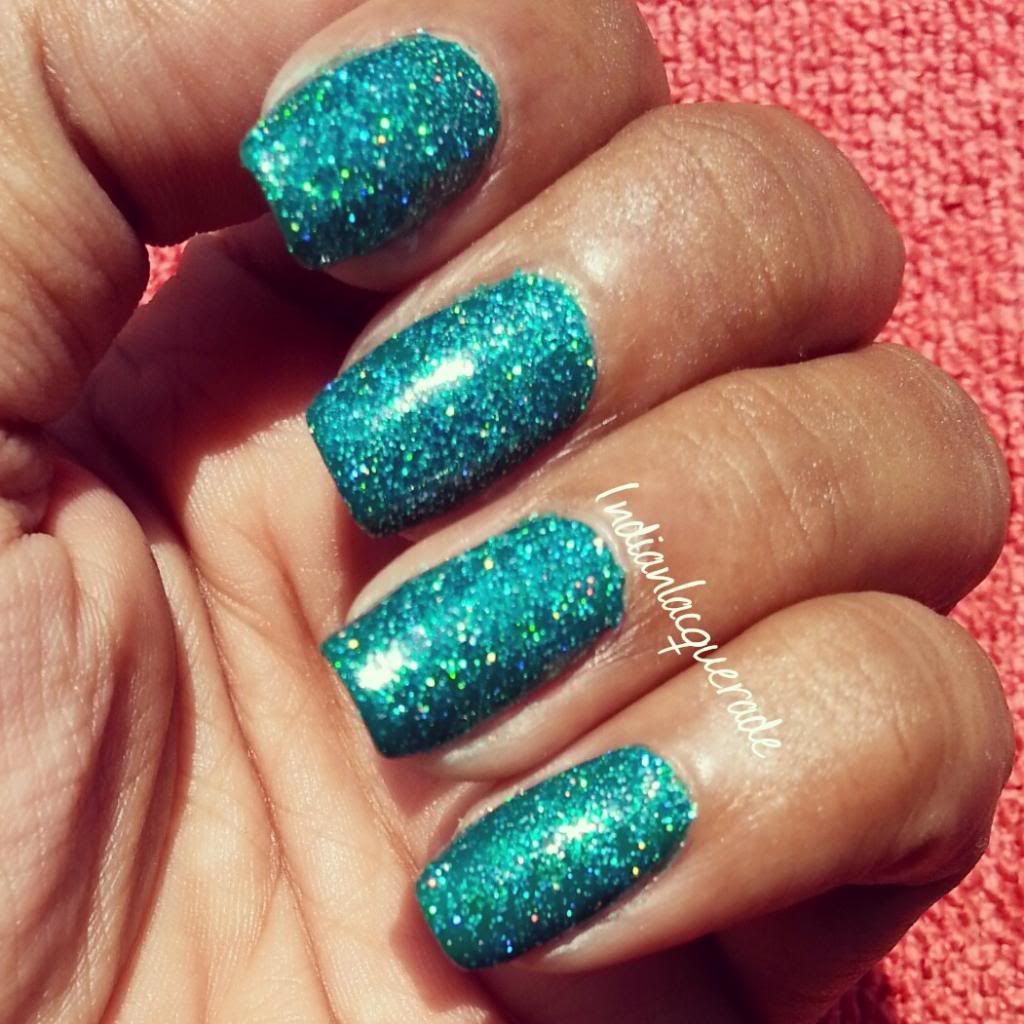 Isn't it GORGEOUS!!! It has been aptly named Holiday Splendor. This is green and holographic glitter in a squishy green jelly. I love jelly glitters!!! Frankly, this picture does not do justice to how awesome this polish is. Everyone is gaga about China Glaze Atlantis (an aqua jelly glitter), but this beats it hollow in colour and glitterness (is there such a word?).
The opacity is good for a jelly polish. This is just two coats. Since it is loaded with small and micro hex glitters, it dries slightly gritty. Nothing a top coat cannot fix though. Removal is tough like all glitter polishes. I get away by layering it on a peel-off base.
What's most wonderful about it is that it is still available online at many stores
.
Product: Holiday Splendor
Brand: Color Club
Collection/Range:
Beyond the Mistletoe 2011
Colour: Vibrant green jelly
Finish: gritty
Qty: 17 ml
Price/Availability: $3.10 but can be bought for a discount at certain websites (Not available in India. Can be ordered through Amazon and transdesign)
Pin It