Pin It

Hi lovelies,

Day 13 of Chalkboard Nails' 31 Day Challenge brought in animal prints. I am not much for animal prints, but I loved the combination of colours I ended up with.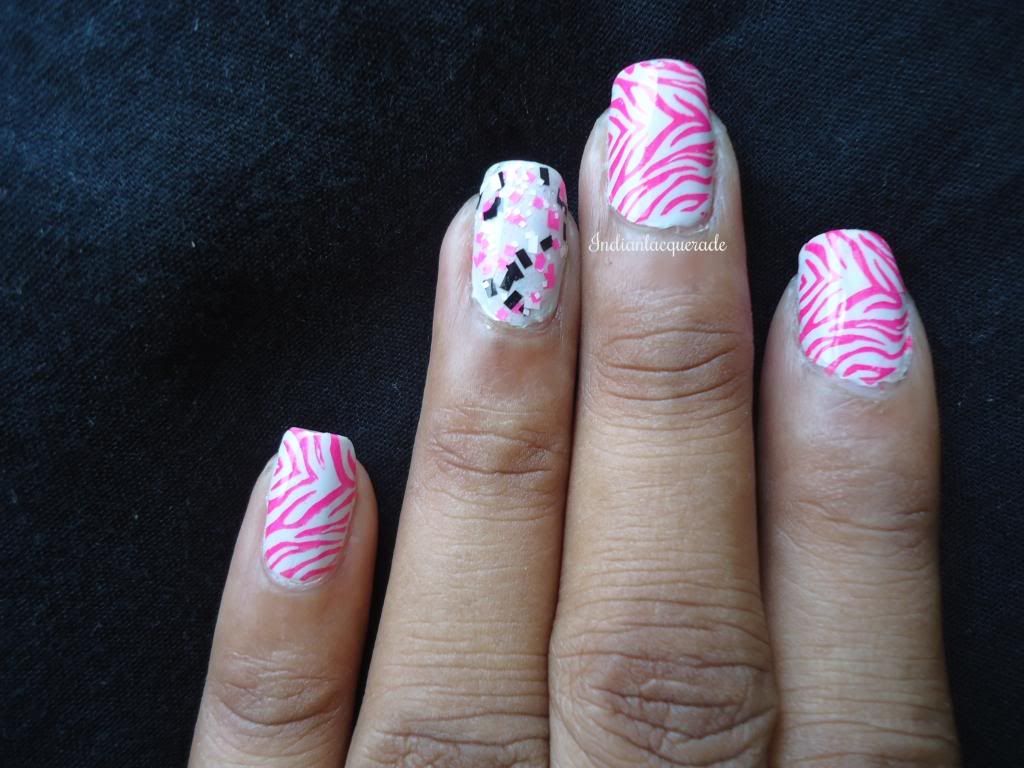 I stamped a zebra print using a neon pink red on a clean dove grey background. I also randomly picked out black, white and hot pink glitters in square and rectangle from various polishes because I am hugely lusting after Glam Polish Bricks and Blocks. I wish Australia would lift its ban on international shipping of polishes. I really need that polish in my life, like right now!
Thankfully, you guys will understand my obsession :)
So, don't forget to leave a line on whether this manicure is to your liking.
Colours used:
VoV (unnamed grey) base
For stamping:
Polish: Colorbar Bloody Marry (neon pinkish red)
Plates: Konad M67 (zebra print)
Accent:
Random glitters in hot pink, black and white
P.S.

Don't forget to connect with me.
Pin It