Pin It
Hi!
Today, I have the most awesome polish to share with you. It's called Orly Sunglasses at Night and here's the reason why!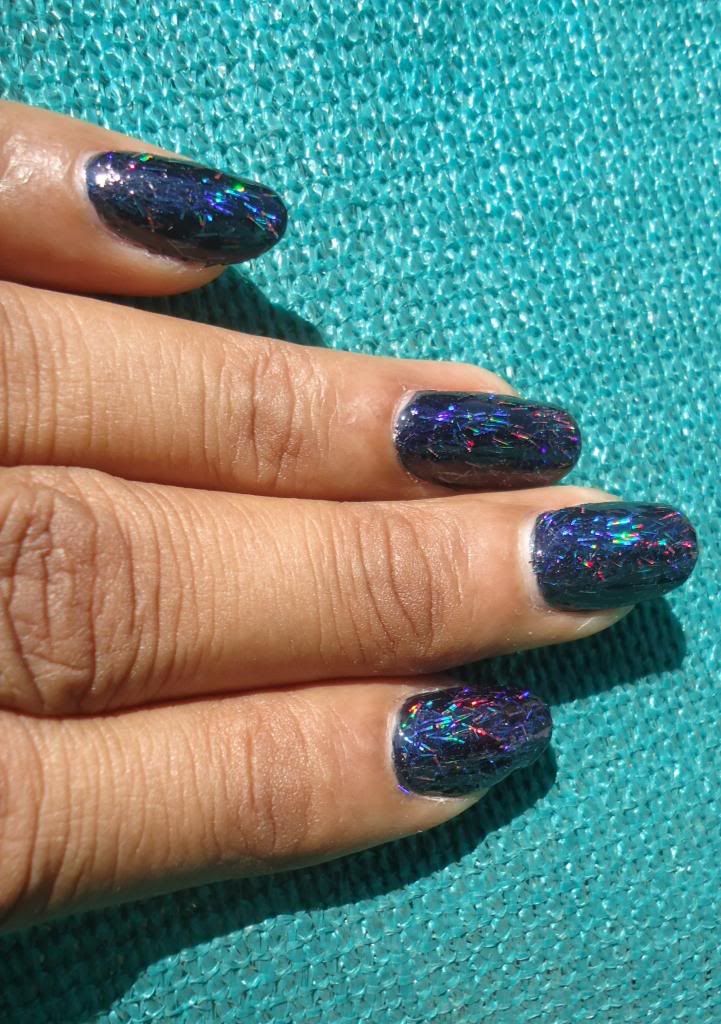 It looks as if the rainbows have settled on my fingernails. Sunglasses at Night is holographic bar glitter in a very sheer navy blue base. I used three coats here. These bar glitters are not thick and in your face. They are quite thin, like strings.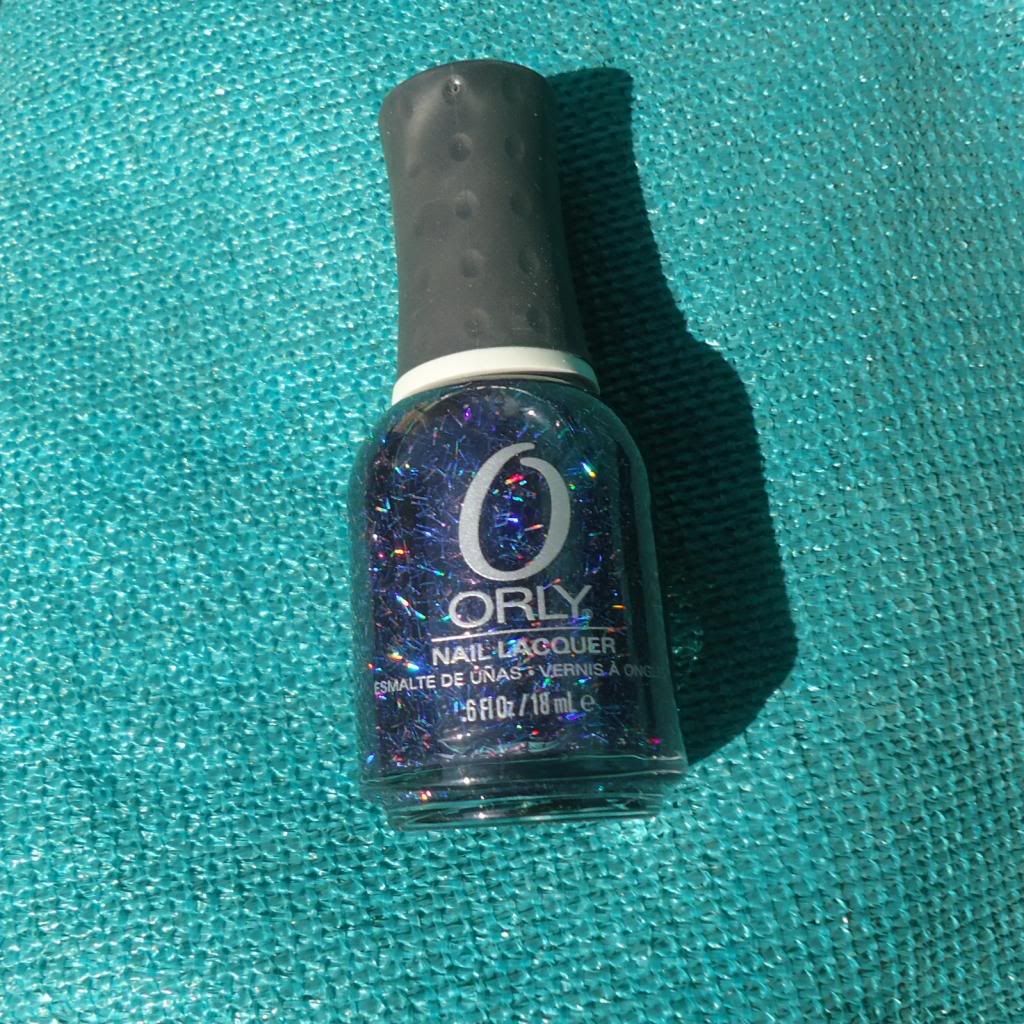 It didn't seem as I if would get it opaque even with four coats of the polish, so I layered it over Colorbar Pro Phantom, a deep dark shimmering blue.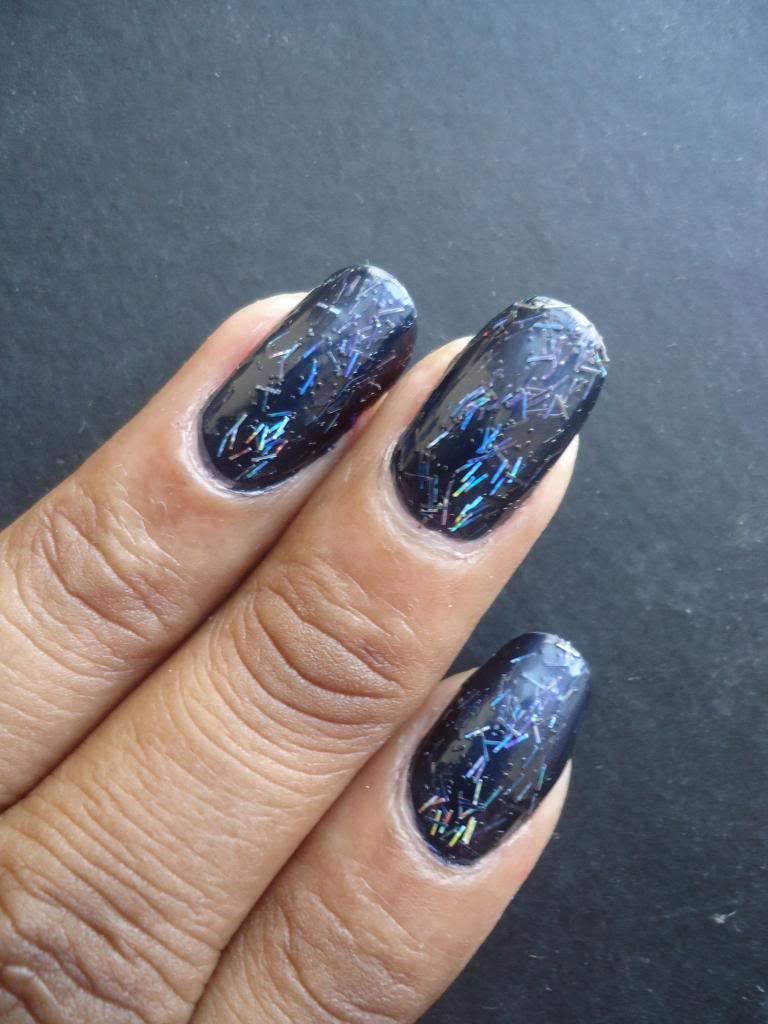 Interestingly, the polish also contains micro black matte glitter as you can see in this photograph. It is slightly gritty but not irritatingly so. The glitter is holographic, not in your face. But, oh lord, is it MESMERISING!
I just could not take my eyes off the magic going on, on my fingertips. The photographs has just not been able to do justice to the beauty of this polish. So, I decided to make a video. My first amateurish attempt, so please excuse the flaws and just check out the polish :)
I need to try it on another colour base to see if it has more potential. But I do love, love, love the way it already is. What about you? Don't forget to leave a comment. And please do check out other nail art fanatics from the Indian Lacquer Lovers group on Facebook.
Product: Sunglasses at Night
Brand: Orly
Collection/Range: Glam FX
Colour: Navy blue jelly with holo bar and micro black matte glitters
Finish: gritty
Qty: 18 ml
Price/Availability:
$4.25. Available on transdesign.com and other US online nail supply stores
Pin It