Pin It
Hi girls!
Tomorrow is Easter and I will not have any time for anything except family and food! The two best things in life :) Don't you agree? But before that, here is the manicure I did for Holi.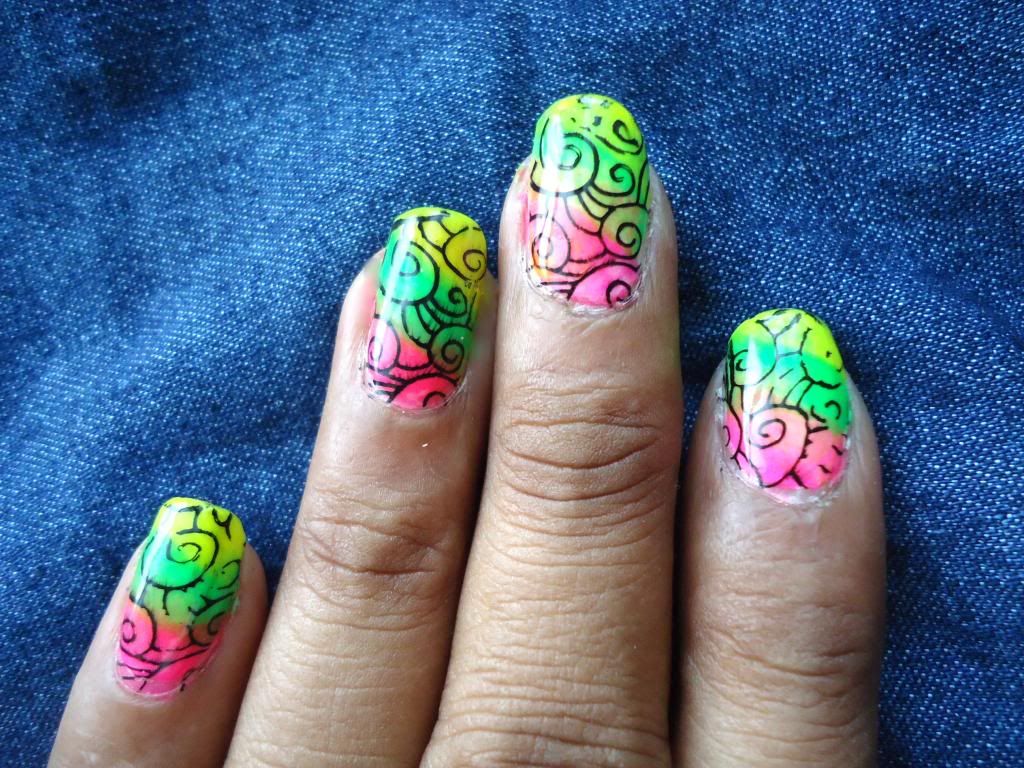 For those who have no idea what Holi is, it is the Festival of Colours celebrated with great enthusiasm in most parts of India. People throw gulaal (coloured powder) and coloured water at each other. If you want to know why, check this link.
Here's a closer look at the design. I painted on Colorbar neons in Pina Colada, Lime Green and Pink Lady onto a white base and then stamped on it with Konad Black using the Nail Craze stamping plate no 2. The Seche Vite really spoiled this look by smearing. But hey! How could I fret when this is what I was going to end up as?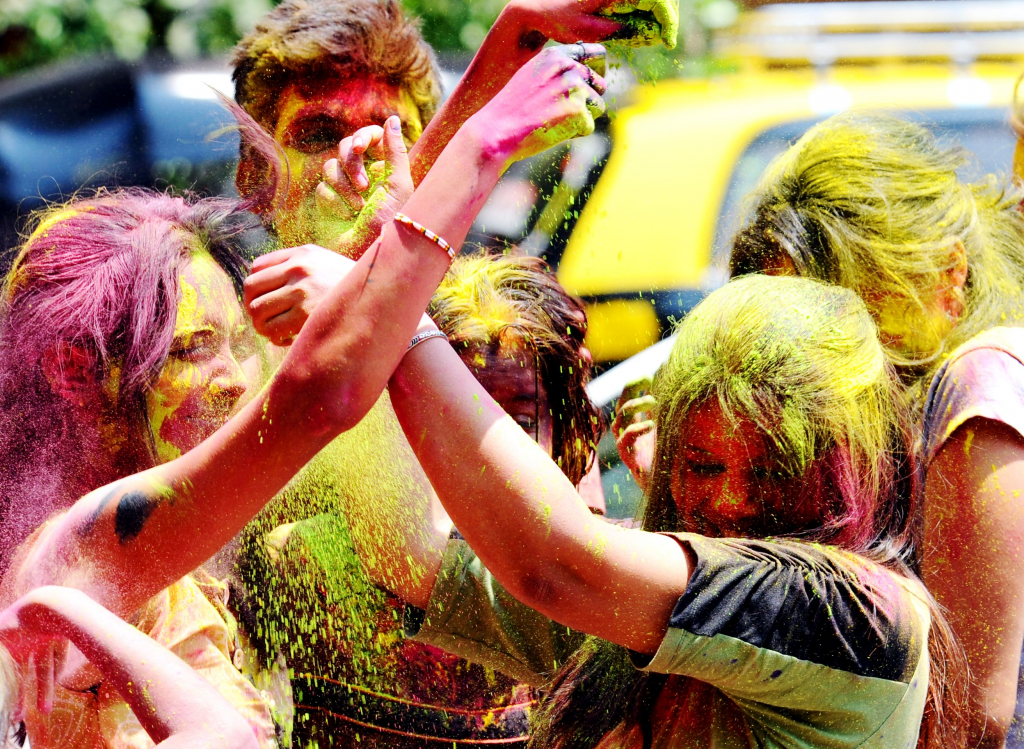 So, did you like my Holi manicure? Don't forget to leave a comment :)
Pin It