Pin It
Hi lovelies,
It is uncanny how taking up a polish challenge immediately attracts a mountainload of work at office. Anyway, moving on to the challenge (I am determined to finish blogging about it even if it takes me into my old age doing so), I do not really own polishes with tongue-twisting names. The hardest one I could think of was Model's Own Sardonyx.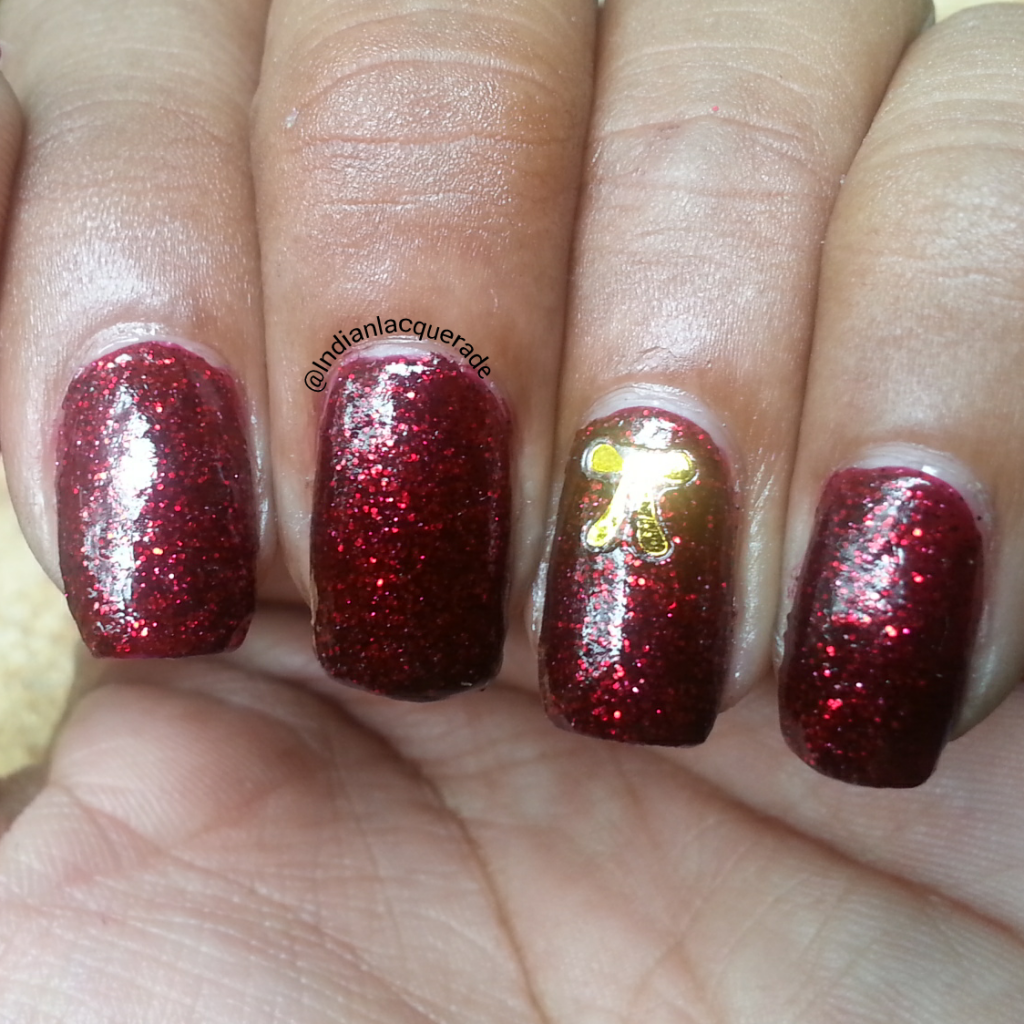 Model's Own Sardonyx with topcoat
This is from its Velvet Goth collection. It is a deep red base packed with tiny red and black glitters. It applies glossy and dries to a matte finish.
Model's Own Sardonyx with topcoat
It gives off a 2D effect but is not rough on the nails. The bottle has an interesting velvet lid.
Model's Own Sardonyx without topcoat
I used a golden bow sticker on my accent nail. What do you think of this manicure? Don't forget to leave a comment.
Pin It