Pin It
Hi lovelies,
The theme for day 4 is frost. It is a finish disliked by most nail polish lovers. Here is Colorbar 03 Exclusive, a silvery grey with a subtle pink-blue duochrome.
Colorbar 03 Exclusive
This polish could be the poor cousin to A-England's Princess Tears. As you can see below, it has the same colour and duochrome, but loses out on the holo effect.
Colorbar 03 Exclusive
This colour is very work-friendly (maybe I should make a separate category for work-appropriate polishes, what say?) and beautiful to look at.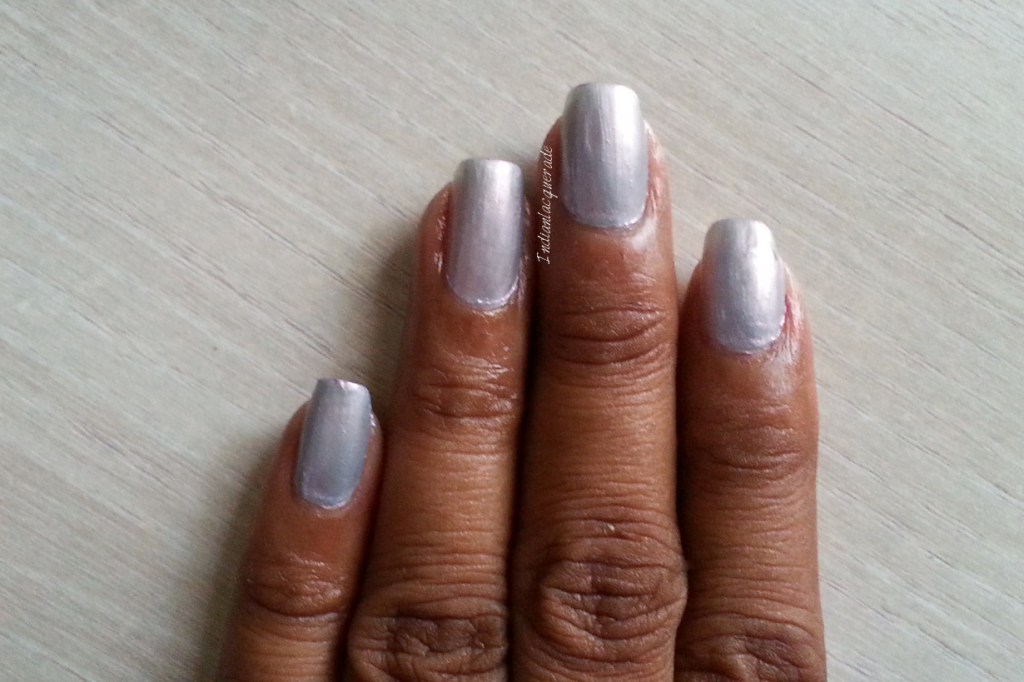 Colorbar 03 Exclusive
Application can be a pain though. The formula is smooth, but the drying time can test the patience of an extremely impatient person like me. Or is this a problem with all frosts? Do tell.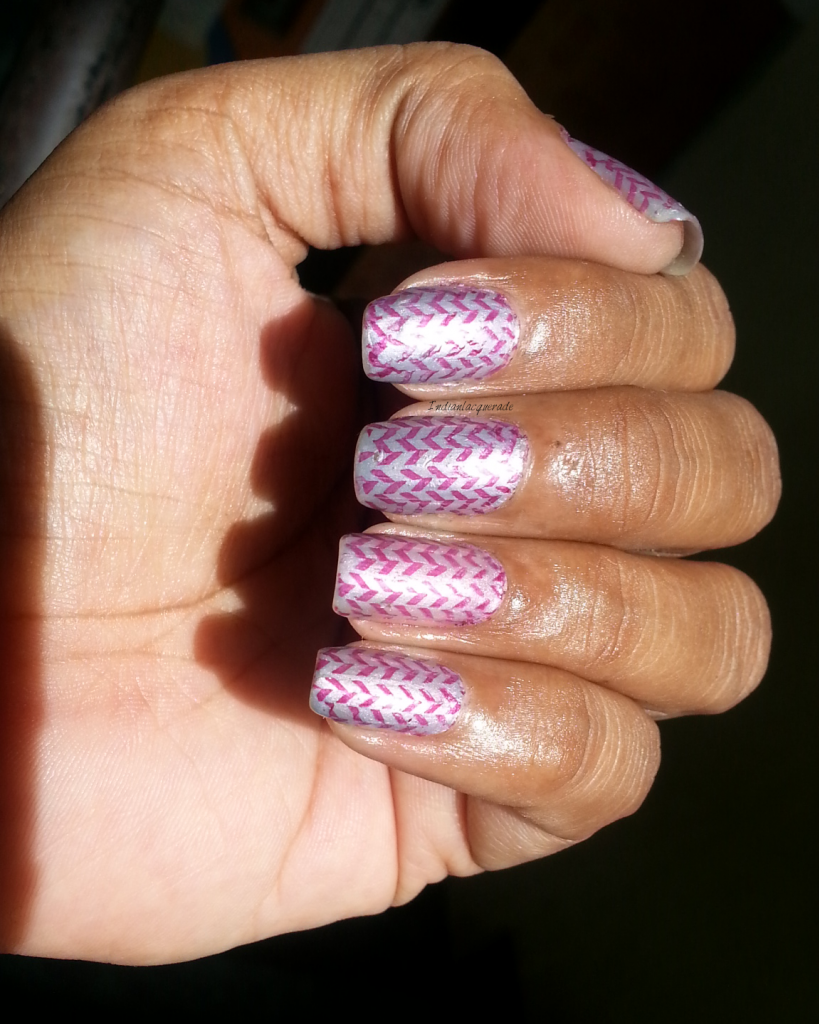 Stamping on Colorbar 03 Exclusive
Since I managed to dent the polish, I ended up stamping on it with Colorbar Amethyst using a zigzag pattern from XL A. And as per Murphy's law, the topcoat melted the stamping. In IRL though, it was not so very evident so I left it at that.

Here's what the challenge entails:
Check out the other participants here...


Pin It