Pin It
Hi lovelies,
The next Getting Ready for Christmas Challenge was Mistletoe. This one also fulfills the Nature theme thrown by the Totally Doable Nail Art Challenge. I have to say this challenge stumped me coz I had no idea what a mistletoe looked like. So I looked up some nail art online and this is what I came up with.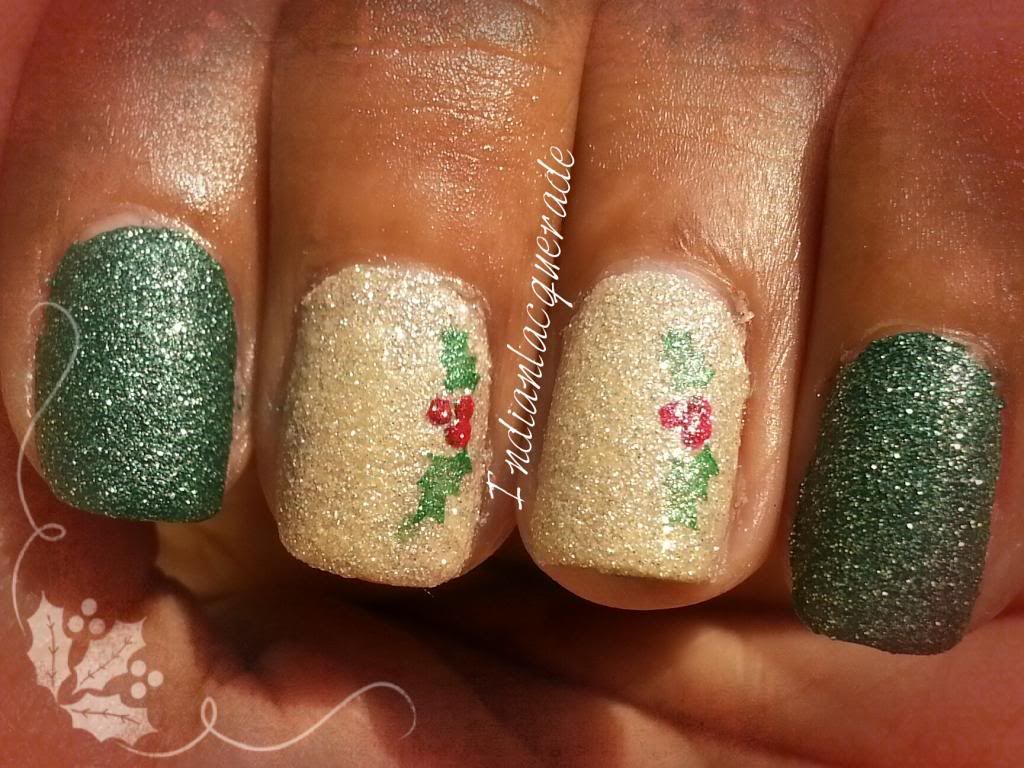 Though I have a sneaky feeling this is more holly than mistletoe... am I wrong?
The polishes used here are Zoya pixie dusts in Chita (green) and Tomoko (silvery nude). I stamped on it using Zoya Holly (yes, I see the connection). The berries were dotted using OPI Magazine Mouse (textured sparkly red).
I really love how this manicure looked. What do you think? Don't forget to leave a comment.
Polishes used:
Zoya Chita (green)
Zoya Tomoko (silver nude)
OPI Magazine Mouse (red berries)
For stamping:
Polish: Zoya Holly
Plates:
Winstonia 120
Instagram: http://instagram.com/indianlacquerade#
Pin It